Time for a Break: Journey towards Burgos
The walk all the way from Belorado yesterday was interesting and quite a challenge, but I think it's taken a real toll on my feet (Achilles Tendons).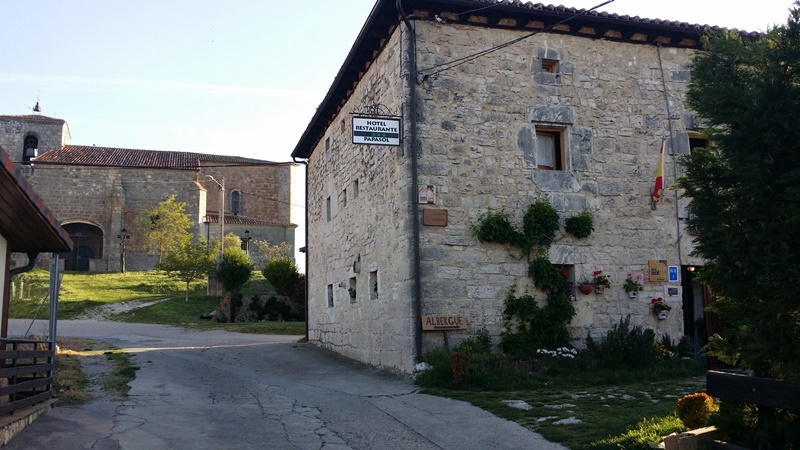 Certainly my heels are much more painful today and the tendons quite sore.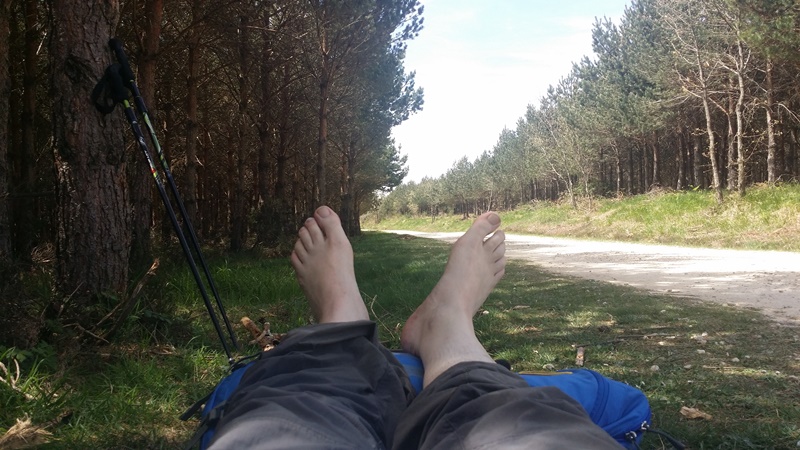 Talking to other pilgrims last night, they suggested taking a day off in our next stop, which is Burgos.
Most people who walk all the way from Saint Jean Pied de Port to Santiago try to take a day off once a week or at least every 10 days.
I was thinking I might just walk short days rather than take days off, because I was worried I would get bored when I was not walking.
But I think it makes sense to actually give my feet a full day off so that they can recover.
The walk into Burgos should not be too onerous today.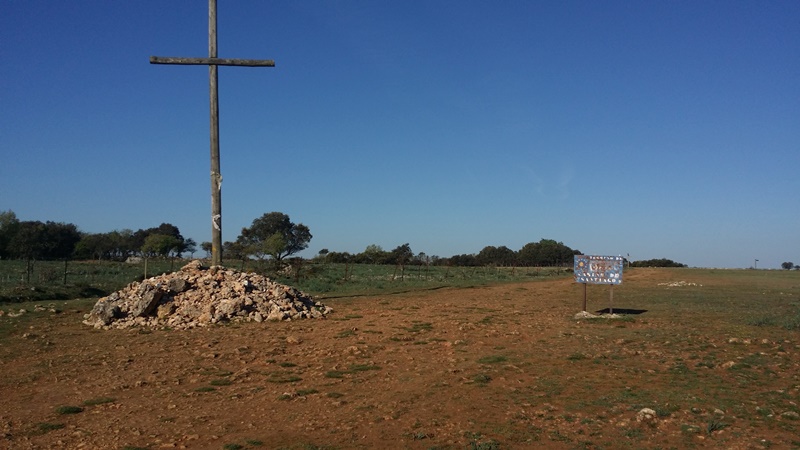 It's about 16-18 kilometers, I think.
Although the last 8 or 9 kilometers are along roads, which are always a lot more painful on the feet.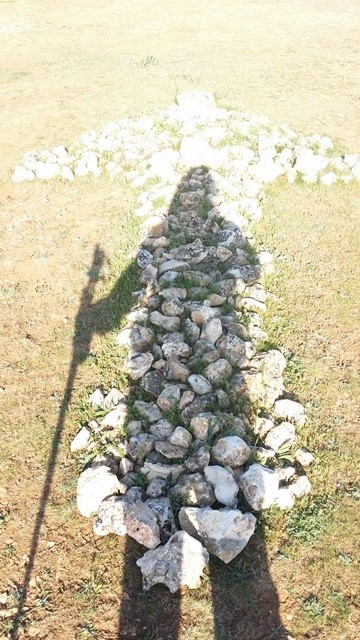 One of my online forum friends told me this morning, that there is very good tapas to be found in Burgos.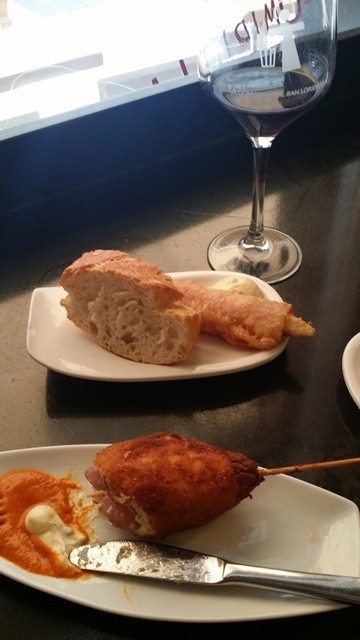 I really look forward to finding some of that tonight.
Giving Thanks – A Break in Burgos
The journey into Burgos was fairly uneventful although a little bit painful.
After my long walk of yesterday, I actually managed to develop my first blister.
OK.  only a small one!  So I tried the local treatment using a needle and thread….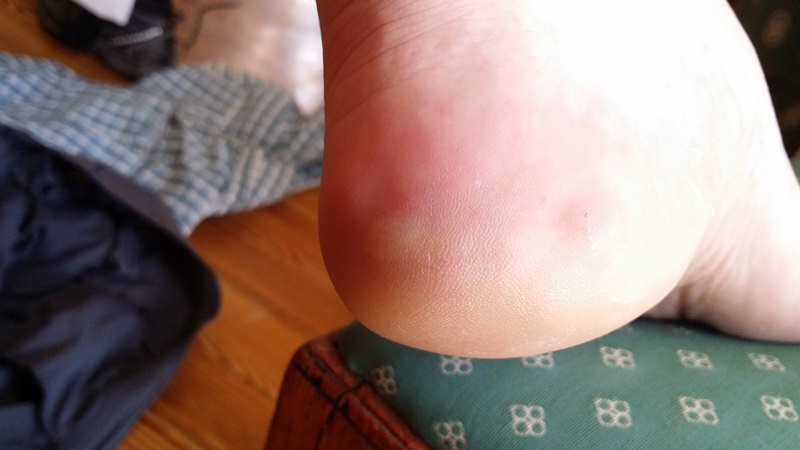 I'm taking a day's break in Burgos just to allow the body to rest a bit before I continue.
I'm catching up this evening with some of my Camino friends for dinner at a restaurant opposite Burgos Cathedral.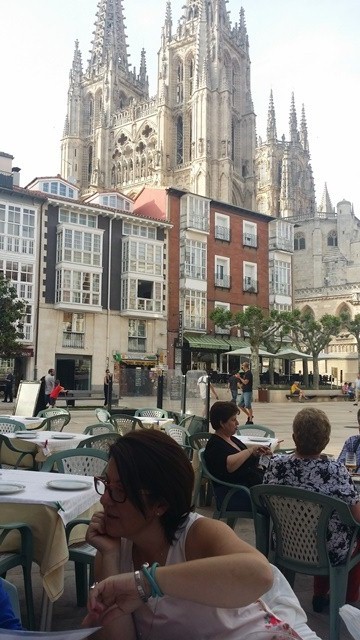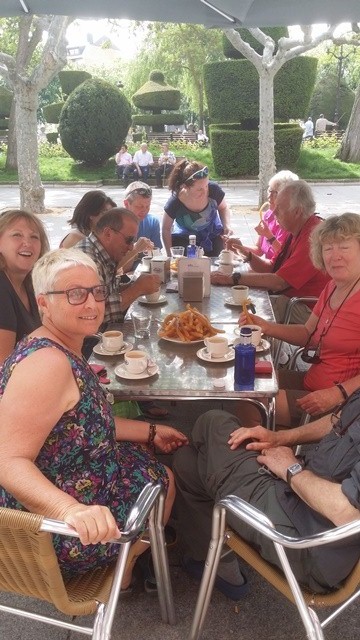 So I'm taking the opportunity to look around Burgos Cathedral, which is an amazing building. It actually houses the tomb of El Cid.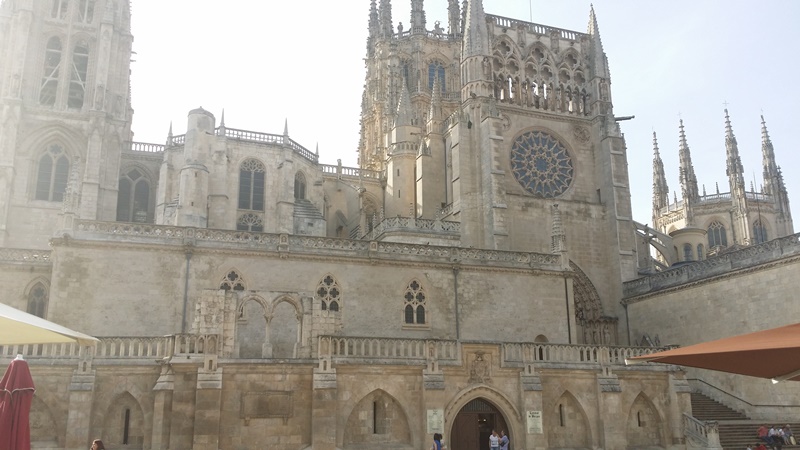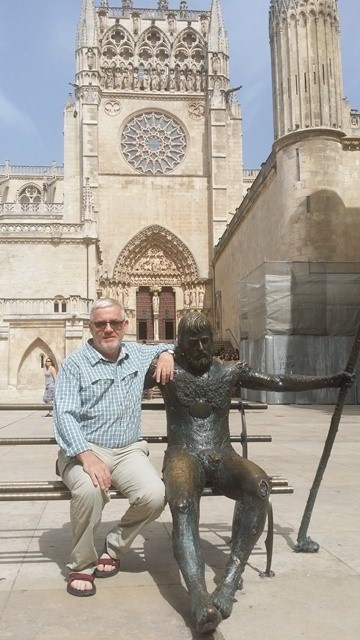 For some reason in my haste to continue my journey is the last couple of days, I haven't been able to make  my customary visit to a village church each day.
Maybe the blister was a sign to slow down…
But I have made sure this evening in Burgos Cathedral that I paused for a moment to reflect on why I'm undertaking this journey and to give thanks once again for being able to continue.