Don't Forget the Stamp in your Pilgrim Passport
Just as I was leaving Pamplona, I saw a sign at a local university saying that you can get your credential stamped at the porter's office. Of course I left the hotel this morning without getting a stamp!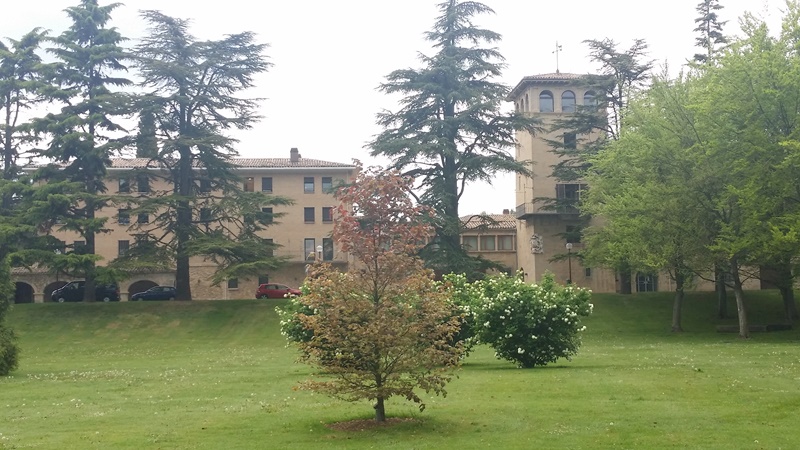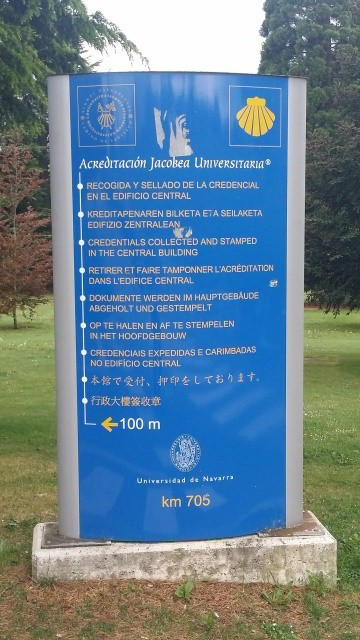 So after following all the signs through the university campus, I found a porter who was very helpful and stamped my credencial.