Meeting David Vidal – Walking towards Astorga
Today on the way to Astorga, I took the long way round to meet David at the House of the Gods.
I'd heard a lot about David who has been living on the Camino for many years purely to provide food and drink and a place to rest for weary pilgrims.
With the number of pilgrims on the track today, I thought I might not get a chance to chat with him, but at least to sit in his open air cantina and soak up some of the energy and generosity that I expected to find, would be a unique experience.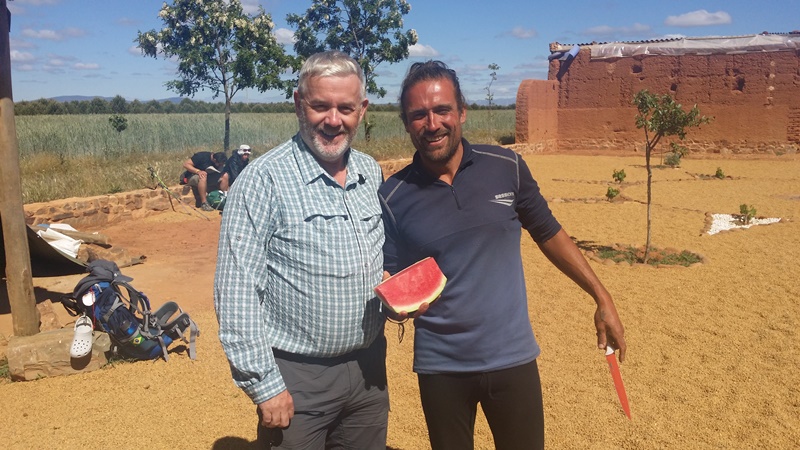 I wasn't disappointed. Whilst there were quite a few pilgrims coming through, David busied himself continually with cutting fruit, squeezing juice, and welcoming every pilgrim that stopped.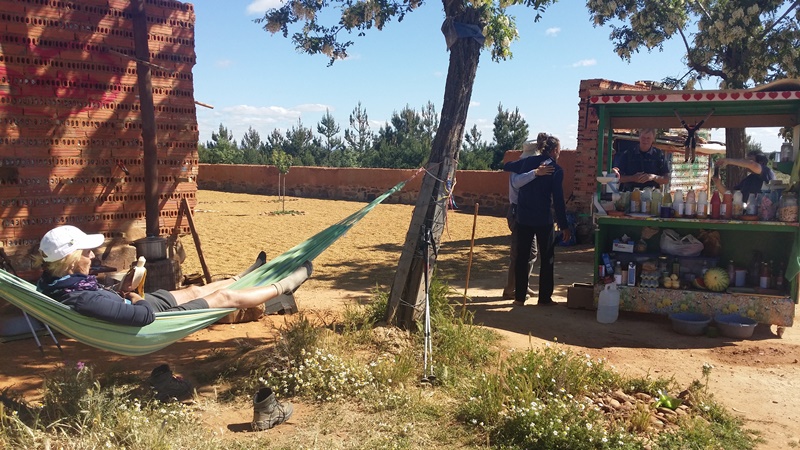 As each pilgrim departed, they all got a hug from David and his wishes were not Buen Camino, but "Have a good life."
I was lucky to able to stop and chat with him for a while, and catch him for a short chat on video.
David Vidal
And indeed, dropping in on David is certainly one of the highlights of my Camino experience so far.
Not sure I've ever met anyone with such compassion and love for his fellow humans.  If a little bit rubs off on each Pilgrim. ….Indeed his efforts will be  worth it.
Afternote:  If you want to drop in and see David, make sure you take the right hand path from Hospital de Orbigo to Astorga, that goes up over the hills, not the one straight on along the road.