Reflections on Modern Living in Hospital de Órbigo
As I sit in the dining room of the Hostal Don Suero in Hospital de Órbigo, I look over the ancient bridge where Don Suero conducted his battles in 1434.
A number of kids from the town are gathering in the old jousting area. Whilst eating, I glanced up out of curiosity to see what they were up to.
It soon becomes apparent that this is a rehearsal for some sort of festival. About 20 teenagers are gathered and practicing medieval dancing, right in the jousting arena. They practice for at least an hour while I'm eating and are obviously very focused on the task at hand and quite enjoying it.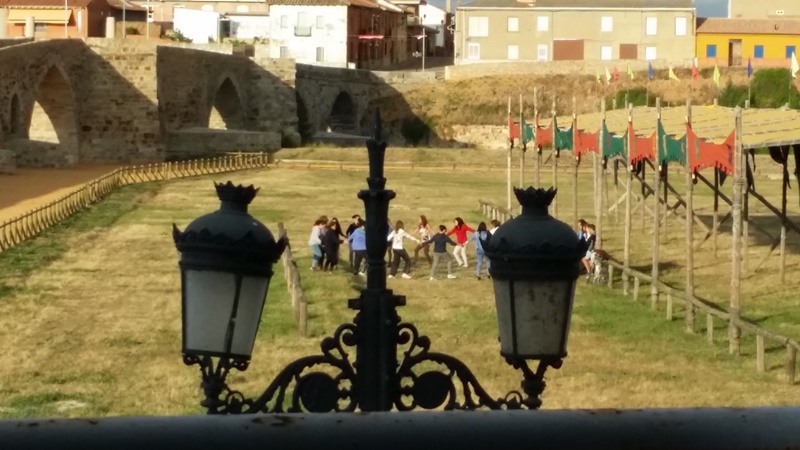 I watched this unfolding before me, and think how many teenagers over how many hundreds of years, have gathered in this spot to practice these dances for similar festivals.
It just makes me think in our modern lifestyle, living in big cities, we seem to have lost something, haven't we? Our past? Our history? Our engagement with our local community?