From Burgos to Hornillos on the Meseta
Today is the first of 3 days crossing the meseta, a high featureless area with little shade.
Thankfully the temperature has dropped a little bit which will make the walk a bit easier.
I look forward to getting out of Burgos, and back into the open countryside.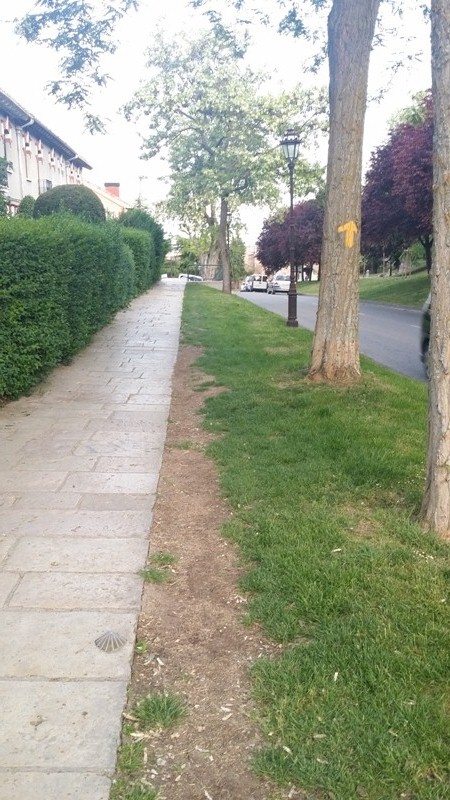 This morning I'm walking alone, and I think I'll walk alone for the rest of the day. Today I feel like another day full of reflection, rather than company.
My stop for this evening is Hornillos, where I've  managed to secure a bed in a casa rural. I'm expecting to find a very small village, as there only appears to be a casa rural and a couple of albergues in the village.