Today's stage on the Via de la Plata, takes me from Castilblanco to Almaden. It's a distance of about 30 kms, but because of my historical foot problems, I'm going to have to avoid the first 16 km, which is along the side of the busy road. Sixteen km pounding the tarmac will just destroy my Achilles tendons at this early stage of the Camino.  
As a lot of people do, I'm going to jump in a taxi to the gate, to the large farm, the Finca, 16 kms from Castilblanco. I just had a great breakfast in Bar Los Pisos. A wonderful breakfast for under €5; incredible value in this country still.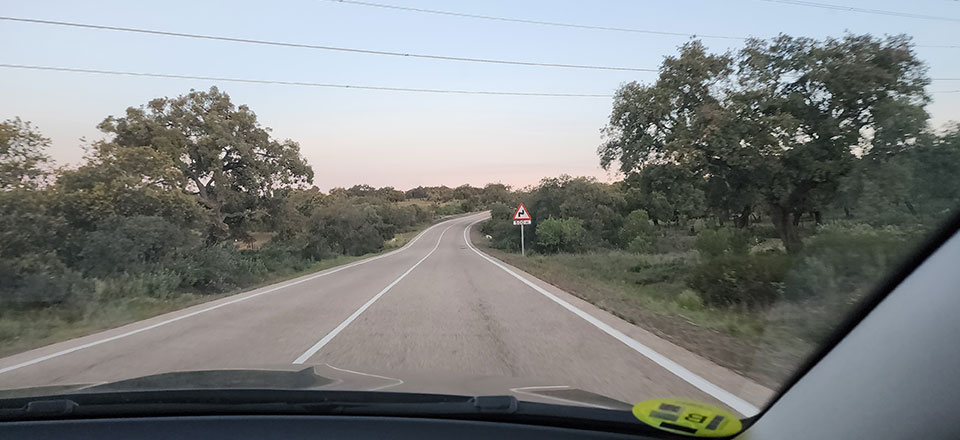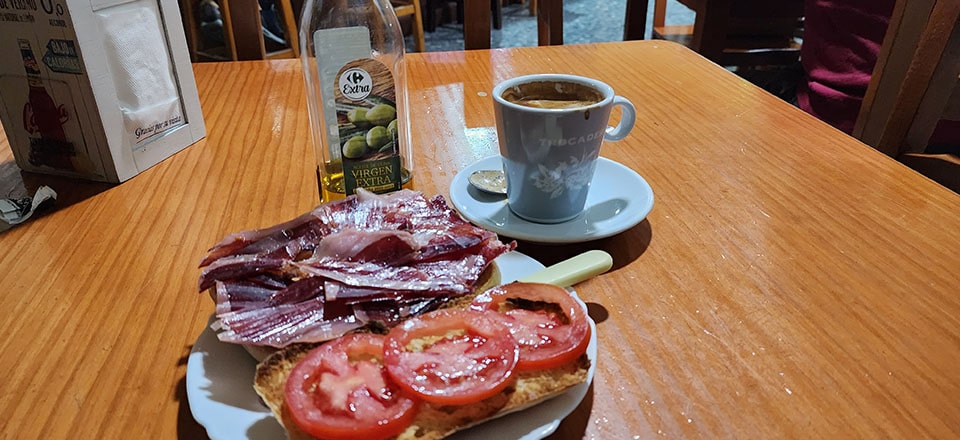 So far my feet and tendons are holding up, which is great news. Although there were a few twinges yesterday, I'm taking it very slow, very steady, and really nursing my feet along in these early days. 
I'm really looking forward to today's walk as there is supposed to be some beautiful countryside and a rather interesting hill towards the end which will be a final heart pumper before arriving at Almaden.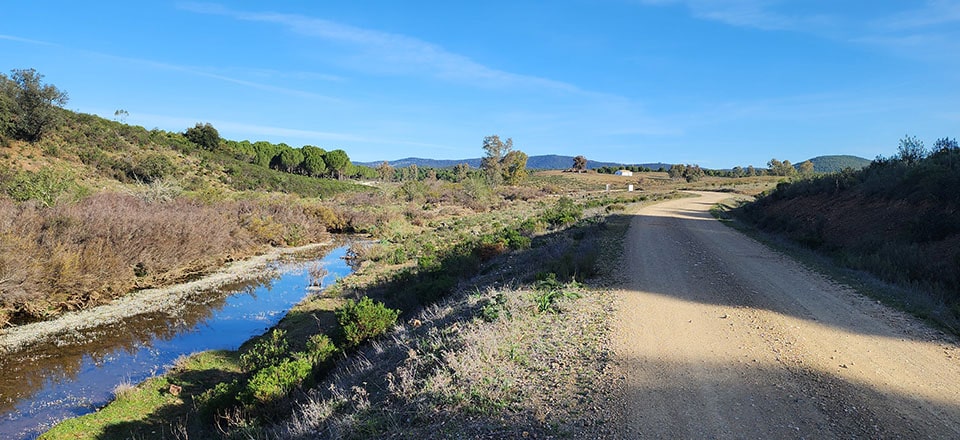 So today and tomorrow are two quite short stages. That's intentional just to really ease my body into the whole Camino thing again. Then I'll start ramping up to my preferred distances of about 20 to 22 km per day.