Last night we stayed at La Casa del Abuelo in Hornillos.
This was a casa rural that I used three years ago that I found really comfortable, you should note there isn't a lot of accommodation in Hornillos and it fills up very quickly. As we came into the village, the albergues were just about full.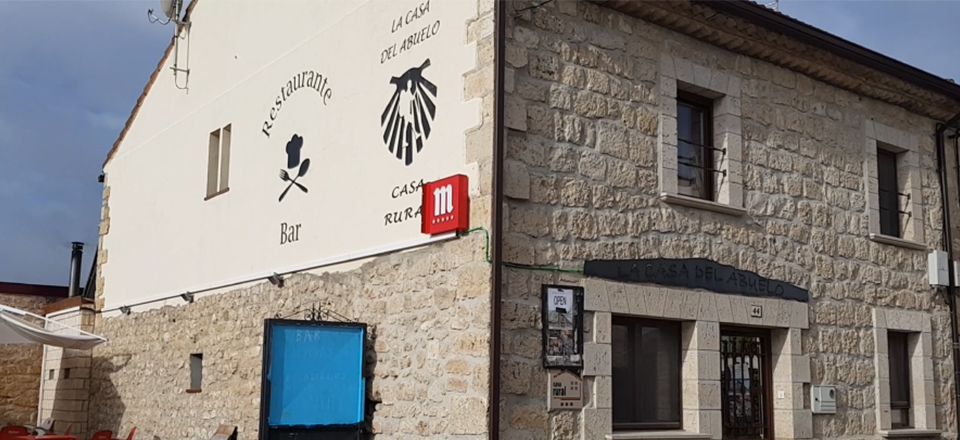 I just wanted to mention Belén Rodriguez. Belén is a single mum, mother of two, who runs La Casa del Abuelo with her sister and parents.
I have to say Belén is one of the hardest working and most entrepreneurial people I have seen in the Camino so far. When we arrived at one o'clock, she broke out from the lunch service in their little restaurant to take us into the casa rural. She very quickly showed us around where we could make our breakfast and some more facilities of the casa rural. She then raced back to complete the lunch service with her sister, working in the kitchen and Belén herself doing all of the waiting duties.
After lunch at the other end of town, we decided to try Belén's little restaurant for dinner.
We certainly weren't disappointed. Pat had a really nice menú del dia, whilst I had a paella. Again, Belén was still going at a hundred miles an hour, and this was at eight o'clock at night, and I had noticed after lunch she took time out to help her two kids with their homework in the corner of the restaurant.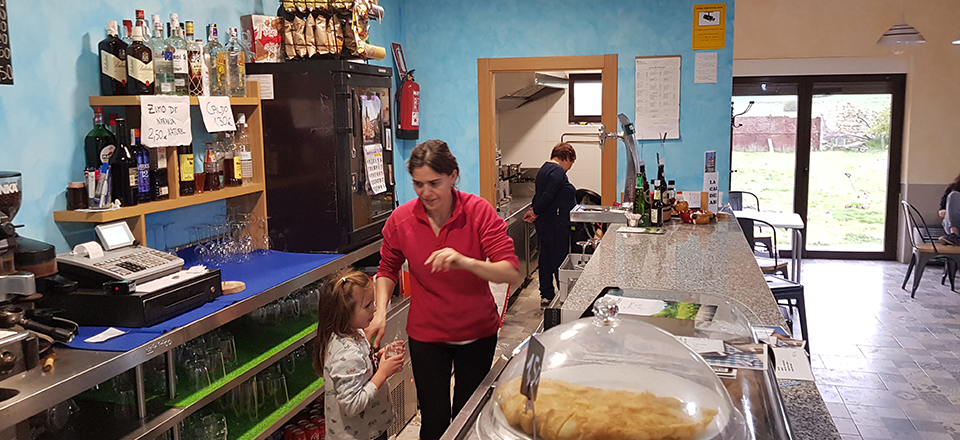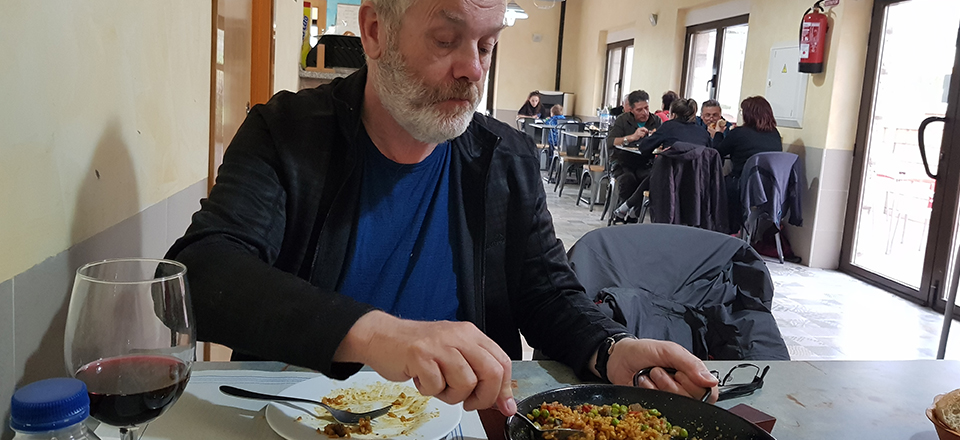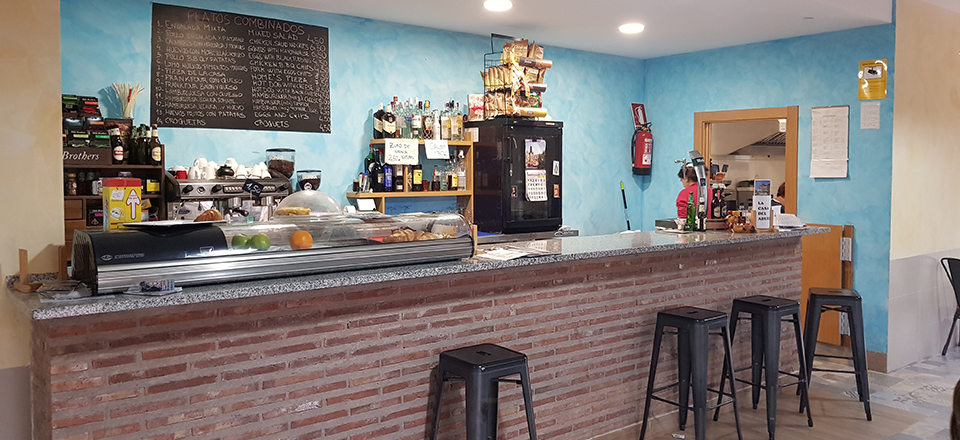 So if you're looking for a comfortable bed and really a good meal in a facility with a really great customer service and a focus on simple quality, I would recommend La Casa del Abuelo run by Belén, the supermum.