Over Alto del Perdon
I expected today to be quite a hard walk because it took us up over to Alto del Perdón, which is the wind farm on top of the hill overlooking Pamplona.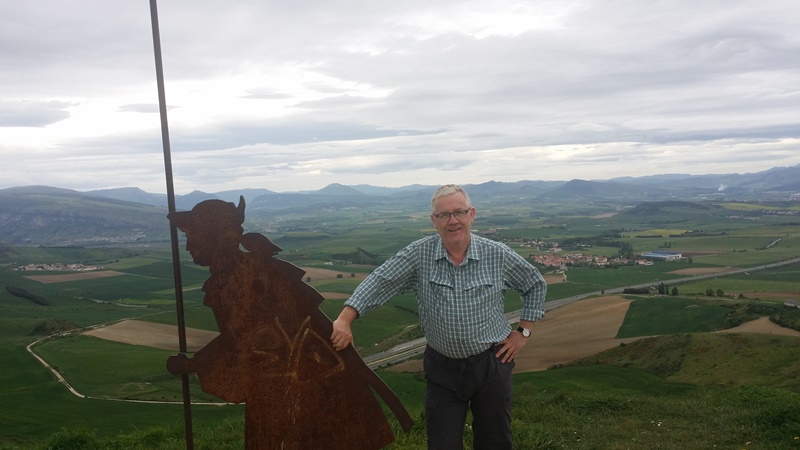 This is one of the iconic sights of the Camino Francés, not only for the wind farm but also the steel statues of the pilgrims.
Alto del Perdon
You can do this on a bike!
The climb up wasn't as bad as I expected, and the climb down on the other side down towards the village of Uterga, I was expecting it to be much more difficult.
Again, I actually finished the day thinking I could have done a longer distance.
I think from now on I might start trying to do full distances of 20+ kilometers each day. And maybe in a couple of days I can start carrying all of my equipment, though I'll need to be careful about that, in case it puts too much pressure on my Achilles.
Today was a different day in terms of walking because after about 6 kilometers, I met Mary from Arizona. I had met Mary very briefly for a few minutes from the walk out from Roncesvalles.
Mary was struggling a bit with blisters, so that actually slowed her speed down to the same as mine.
We ended up walking most of the day together, well not actually together but within sight of each other, catching up for a breather and a chat or a coffee as the day progressed.
Normally I walk alone, but it was actually quite nice to walk in company for a change, and again it was just a different Camino experience.
I stopped in Uterga for the night and Mary continued on to Puente la Reina.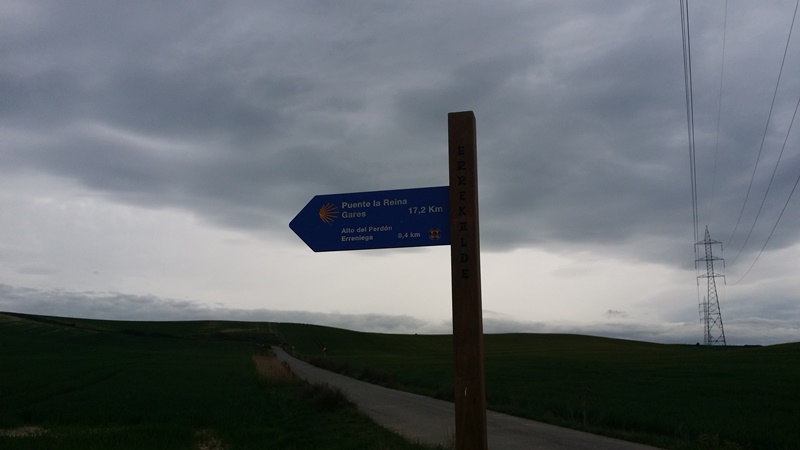 Again, the place that I selected purely from the guide book was a really nice Casa Rural, and the family couldn't be nicer.
The room is extremely nice and the facilities really good.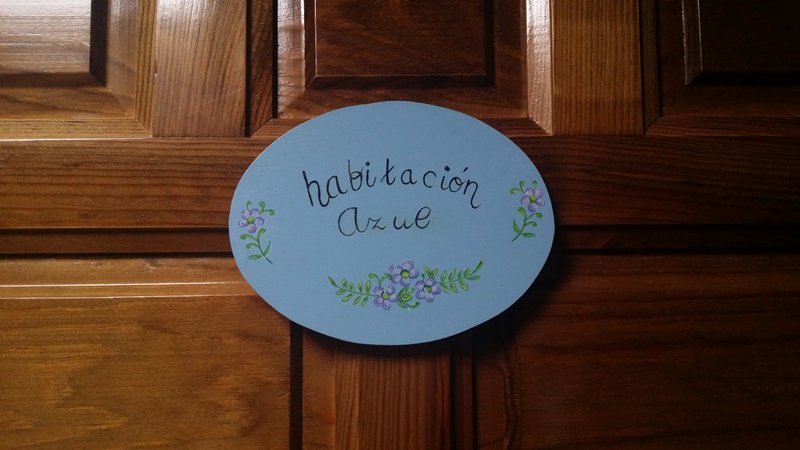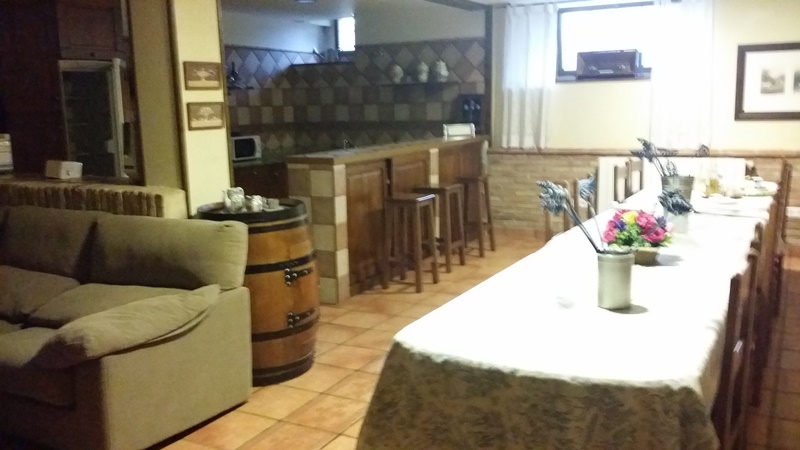 But yet again, I'm finding being stuck out in a small village away from other pilgrims, tends to make the evenings rather a lonely experience.
I think I'll actually start to plan my overnight stays in larger towns from now on, if only to be able to walk out in the evenings and have dinner with other pilgrims and share our common experiences.
But overall, today was good. My legs are holding up, I'm feeling much stronger and fitter as each day passes.
I certainly now feel able to undertake much longer distances, and will probably tend to stick to the Brierley stages.
I know a lot people try to avoid the Brierley stages, particularly those staying in albergues. 
Because what tends to happen is that these become a magnet point for pilgrims and the albergues book out very quickly.
Half way up to Alto del Perdón a girl was giving out these flyers for a new Albergue.   It looked good.  Had private rooms too.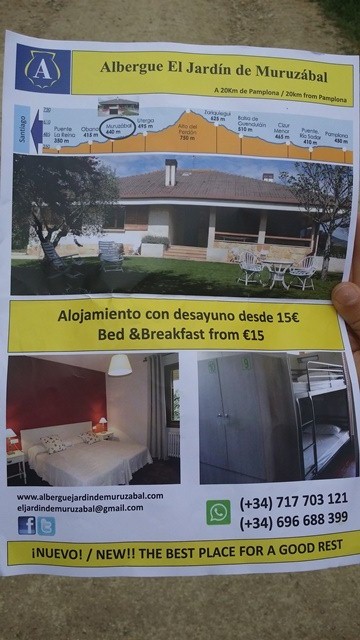 So I'm tending to book private accommodation one day ahead, that way I know that I will have a bed. So these stages should work out okay for me.
Again, I'm prowling around like a caged animal now that I've had a rest, just waiting for dinner, and I almost feel like I want to start walking again.
But I will resist the urge, and make sure that I have a good night's sleep, and am ready with renewed energy for walking tomorrow.