From Puente la Reina to Estella
Today is about 22 kilometer stretch between Puente la Reina and Estella.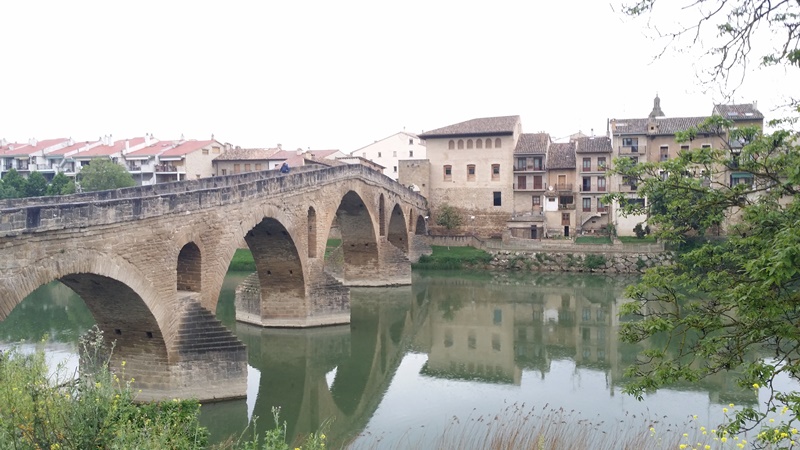 It's a good day for walking, not too hot overcast and a light breeze.
As always, I'm meeting some interesting people along the way, and always seeing faces that I recognize from earlier stages of the Camino.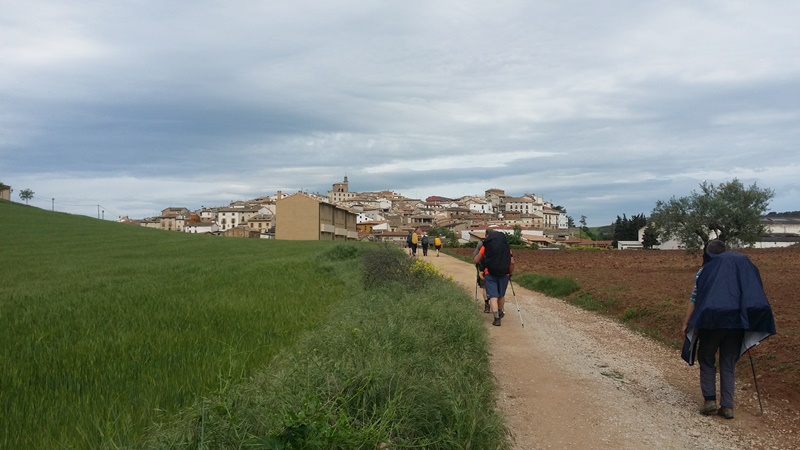 For about an hour, I walked with Antoinette from Holland, she was struggling with foot problems and so was walking at my speed.
But today I feel a sense of urgency, I want to move ahead and get to my destination.
So once I knew that Antoinette was OK and other groups of pilgrims were following up behind, I gave her my apologies and moved on.
Today I feel like walking alone again, a day of contemplation.
Whether it's the overcast weather, or the bad internet connection this morning that meant I couldn't contact my wife Pat, today I seem a bit flat.
I'm beginning to wonder whether the Camino is really quite a selfish act.
Is it really fair to take six weeks to walk and contemplate, whilst leaving others behind to do their day to day?
Hopefully when I get to Estella this evening, I'll be able to reestablish my internet contact and find out that all is well at home.
People say that the Camino is about the journey not the destination, and I genuinely believe that.
But does one actually have to complete the Camino, to learn whatever lesson we are here to learn?
Have I learned my lesson after only a week, is it therefore time to return home, or to continue on this journey? That's the question I need to ponder.