Been going since 7 this morning, it's now 20 past 12. Been taking it easy, been through some interesting villages. The way takes you along next to the Rio Ara, stopped for a late breakfast and then arrived in Zabaldika.
There's an ancient 13th Century Church up on the hill above Zabaldika. I'm just looking down from the hill on which the church stands and most pilgrims would just head down heading to Pamplona and they missed something really awesome. It's a beautiful little church and the sisters there give you a special pilgrim prayer, they invite you to go into the bell free and ring the bell. It's a really very special place.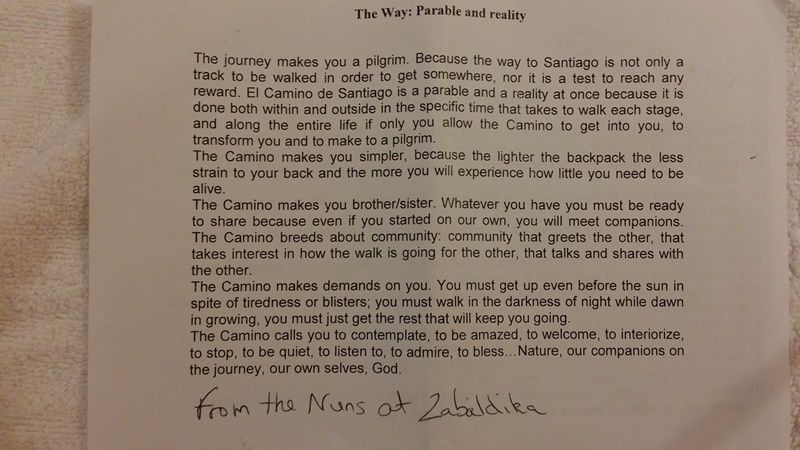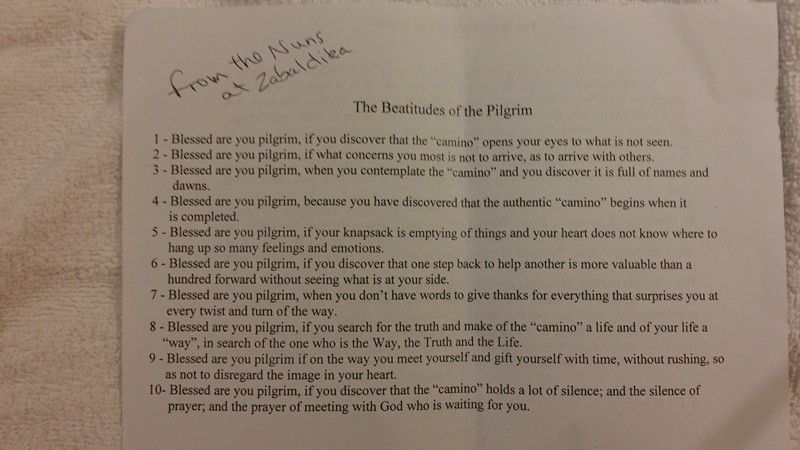 I'll head back now into the main Camino, I think I'll head along these hills and rejoin the main Camino where I can see all the other pilgrims walking in the valley. Up ahead I can see the city of Pamplona, the stop for tonight. It's probably another 8 kilometers, I would expect. Maybe two and a half or three hours with the pace I'm going. It's been a really good day.