Camino Packing in Paris
Tonight I'll be in Saint Jean Pied de Port, the start point of my Camino, finally, after 18 months of planning.
I'm taking the opportunity to repack my backpack in the hotel in Paris because when I flew from Sydney, I had a number of fragile and liquid items packed into mailing tubes.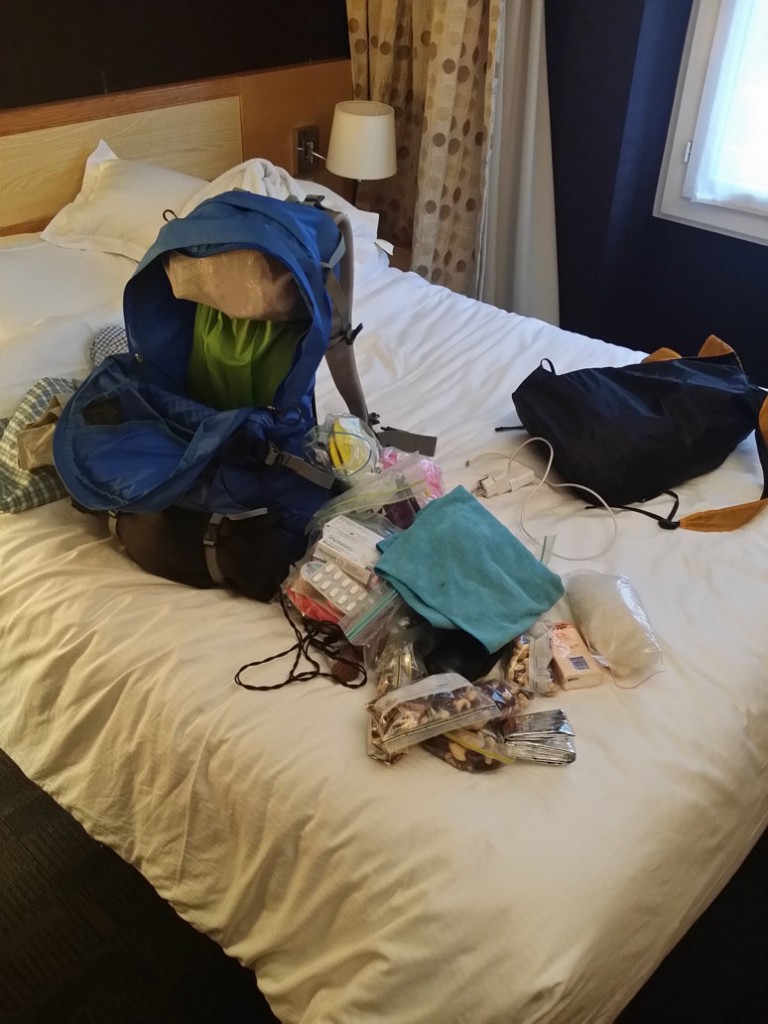 So now, those items need to be transferred into my backpack.
I'm starting to regret bringing some of the gear already, because the weight of all of this gear on my already damaged Achilles Tendons was certainly noticeable yesterday.
But I plan to have much of my gear transported, at least for the first few days, and after that, I'd likely ditch some items or mail them forward to Ivar in Santiago for storage.
NOTE. As I had to stop my training 6 weeks ago due to Achilles Tendinitis, this is actually the first chance that I've had to walk even short distances with my fully loaded backpack, and I'm certainly feeling it.