Arrival in St Jean – I'm Really Here!
One more day to go and I'm now on my way to my start point, Saint Jean Pied de Port.
The first stage of the journey was by TGV bullet train from Paris, which I have to say was really comfortable.
Although for some reason, they only announce the platform that the train is leaving from 20 minutes before it departs so there tends to be a mad rush for seats, but luckily I had a seat booked.
The journey was uneventful and I had arranged a pickup by Caroline from Express Bourricot from Bayonne Station and that worked perfectly.
Caroline provides a great service. So I arrived in Saint Jean at about 4:30 and had time for a look around and couldn't help but notice that the weather was very cold and it was raining.
I wonder what the weather will be like tomorrow when I start my walk.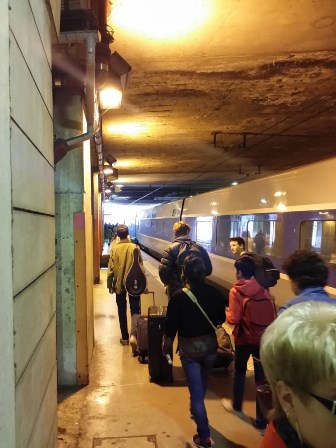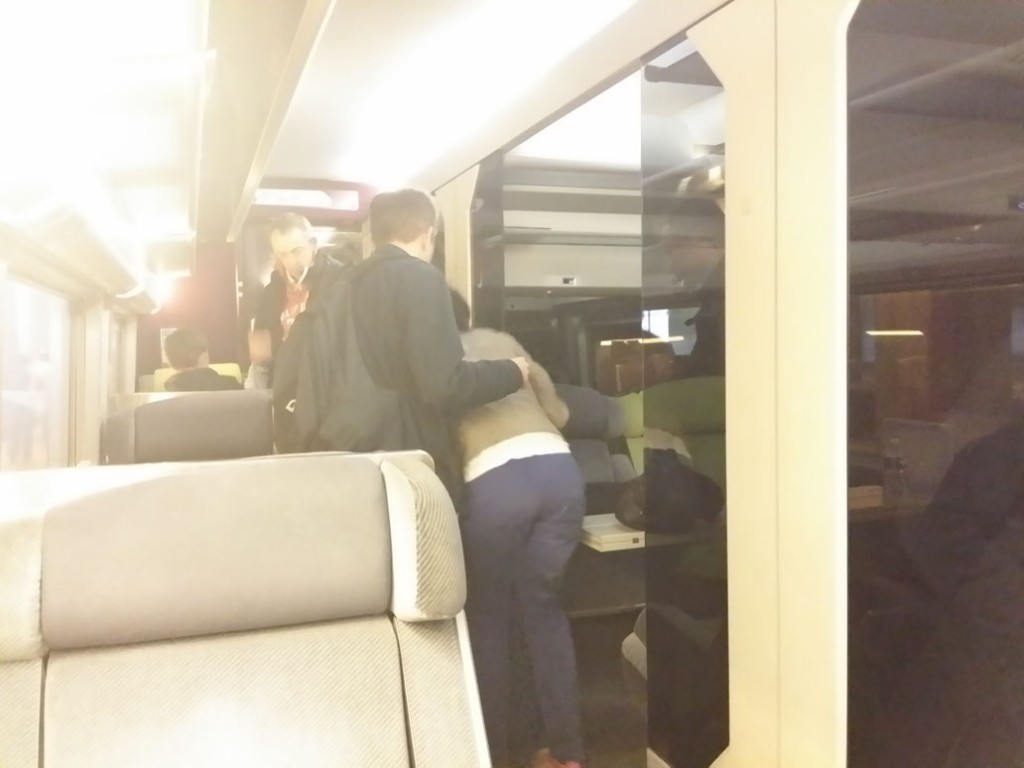 I was walking around the old town, getting acclimitised and finding my directions.
I suddenly realised I didn't know which way to start the walk tomorrow morning.
I managed to find in the Brierley guide that I was to start on the Rue de la Citadelle and continue down there to the Spanish Gate. I found that and now know where I need to start in the morning, which is probably a good thing to know.
At dinner this evening, I had my first encounter of the camaraderie that exists on the Camino. I've met plenty of other pilgrims also preparing for their first walk. Sleeping tonight will be difficult, in anticipation of my first day tomorrow.
Note.  Those 2 Pilgrims I had dinner with I dined with again, quite a few times.   You do see familiar faces all the time.