The Cruz de Ferro
A very Special Place for Camino Pilgrims
I wanted to make sure that I got to the Cross before big crowds of pilgrims got there.
So as breakfast started at 6:30 at the hostel, I was on my way by 6:50.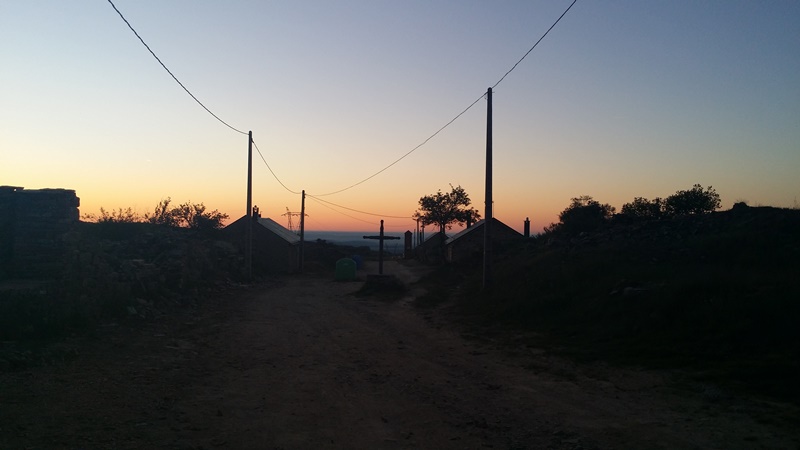 The walk up to the cross from Foncebadon was only about two and a half kilometers and it was a glorious walk in the early morning, with the crisp air, and great views looking back across the way we had come.
When I got to the cross, I was not disappointed.
There were only a few people there and it wasn't too noisy. And so I laid my stone and some stones for others and said a few words at the cross (just like in the movie)
I really like the traditional Camino Pilgrims Prayer…
'Lord, may this stone, a symbol of my efforts on the pilgrimage that i lay at the foot of the cross, weigh the balance in favour of my good deeds some day when the deeds of my life are judged. let it be so.'
I then hung around taking photographs and videos.  I could have stayed there for hours….
It was certainly an emotional part of the Camino.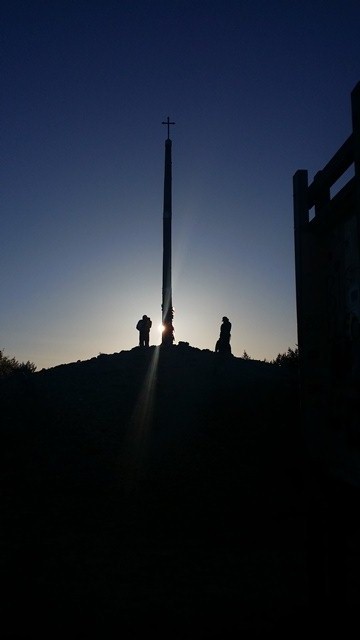 The walk down from the cross was extremely pleasant. The weather was great, and the views fantastic.
Small villages on the way down Acebo and Riego de Ambros were probably some of the nicest villages I've come across so far.
Acebo, being the first village I came to, I stopped for refreshment, a bocadillo and a cold drink before continuing.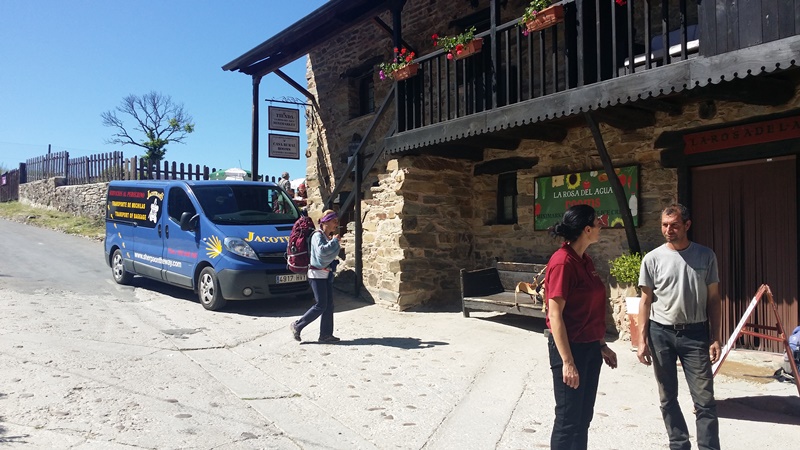 I knew that the descent from Acebo and down through Riego de Ambros was going to be quite steep but I was feeling quite capable of doing that.
I should have known better…..
From Acebo down to Riego de Ambros wasn't too bad, but after that it became extremely rocky and difficult underfoot.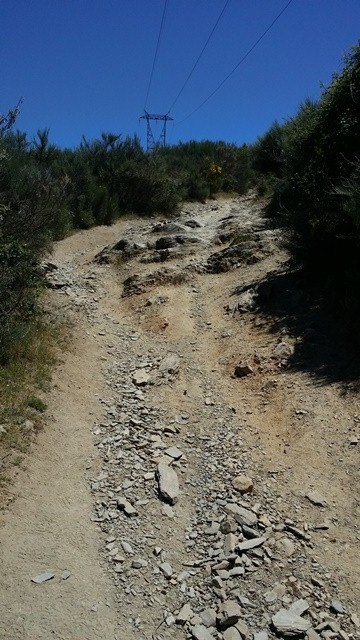 That was probably the hardest part of my Camino so far in terms of the physical walking.
By the time I arrived at Molinaseca, I really felt like I couldn't walk much further. Unfortunately, the descent over a very rough terrain was creating problems with my shins again.
So once I settled into my hostel in Molinaseca, it was trip round to the pharmacy to see what they could do. They've loaded me up with a range of compression socks and ointments.
I'll need to rest a bit the following day before continuing just to make sure that I don't cause any further damage to my shins, as if this gets worse, it can be a showstopper.
Unfortunately rest is really the only thing to do when you get shin splints.
But the good news is, the hostel that I was booked into is really nice and as I sit outside, having some refreshments, a few familiar faces are coming into town so at least that will make dinner a pleasant experience.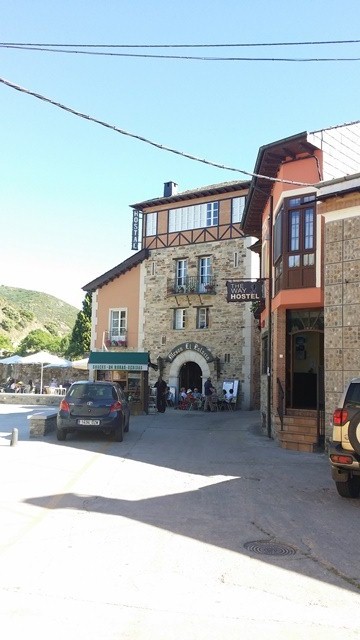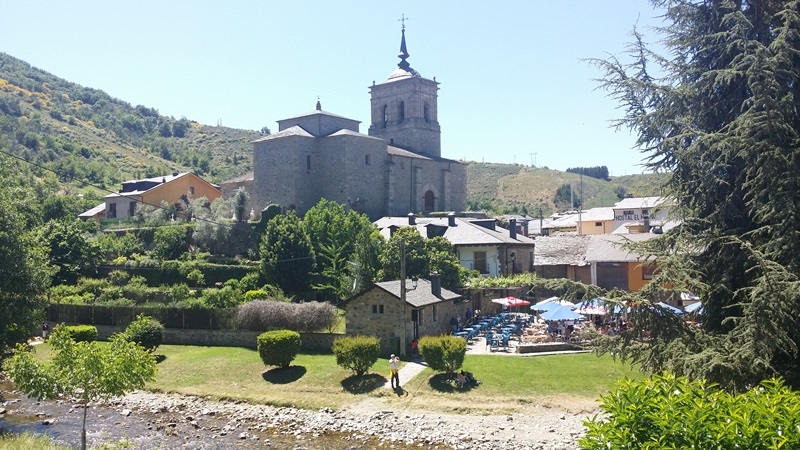 Sorry there are so many videos today, but there was a lot, a lot, to see.
In the videos below, you'll see sections of the complete stage along with a fair bit around the Cruz de Ferro and probably the most beautiful town I've met on the Camino so far, Molinaseca.
I also take a few minutes out to pause and reflect on the journey so far.  Whilst a few 'Camino Amigos' drop in….
Leaving Foncebadón
To the top
Cruz de Ferro
Peaceful
Cows
More cows
Looking Back
What's this?
Views
Reflections on my Camino so far (and meeting lots of people!)
Track Maintenance
Fixing legs
Lavender
Acebo
Listen
Riego de Ambros
Rough final section is tough going
The end is in sight
Finally there and very sore
Molinaseca