Camino Emotions are Running High
As I was leaving Granon heading for the next village which I think is Redecilla del Camino, the path opened out with a classic Camino view with the gravel track passing through green pastures.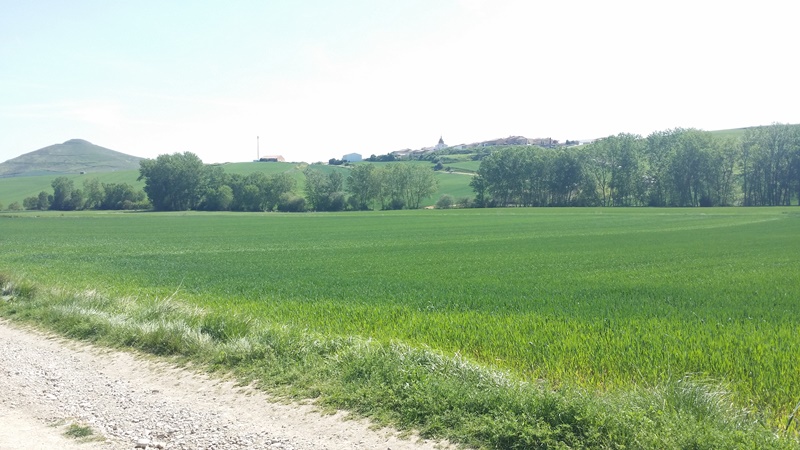 Leaving Granon
I remembered that I had the soundtrack from The Way on my phone, it seemed like a perfect moment.
I hooked up my headphones and played the soundtrack as I walked in total isolation on this path, with all of the emotions built up so far on my journey coupled with those of the movie.
It was a total emotional overload, but in a fantastic way.
A joyous feeling in every way.
If I was taken in that moment I would have died a happy man…
The only thing missing, I thought, whilst the tears rolled down my face, was that Pat, my wife, or one of my kids wasn't joining me in this moment.
Camino joy……..
Walking with Music