I think it got to about 24 today. Really quite warm.
I have been carrying two hiking umbrellas and they finally got used today.  Awesome!
So much more comfortable. No need to wear a hat and much cooler under the umbrella.
I got the short handled versions to save weight, but they are easily fixed to the pack straps with short Velcro ties.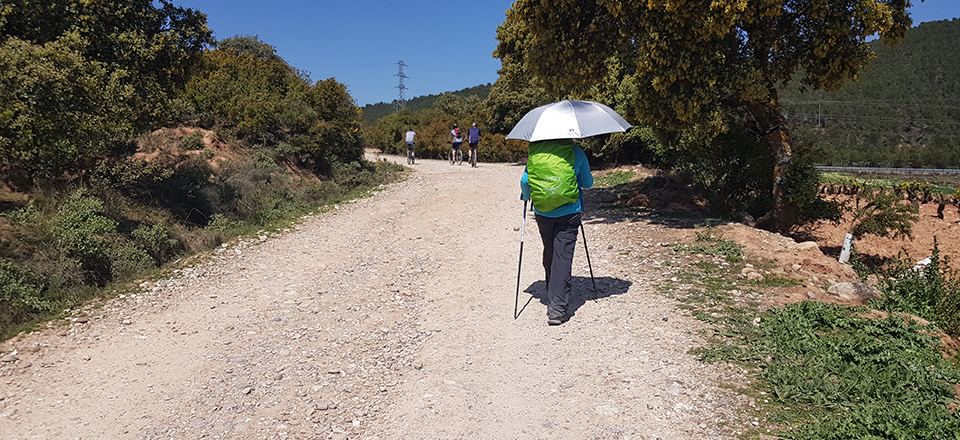 And we arrived in Navarrete in time for lunch!  The bar opposite our Hostel had fresh Paella!