We're losing all track of time… Sorry for the lack of posting. Long story.
I'm a lazy blogger! One of my  amazing team back at work, Maybelle, very kindly posts my pics and videos and transcribes my audios…. But of course at the weekend that doesn't happen. 😀
We felt like a break, but rather than take a day off, we decided to walk two short days.
Just 9 kilometers today from Viana, so we made it in time for a great tapas lunch in Calle Laurel.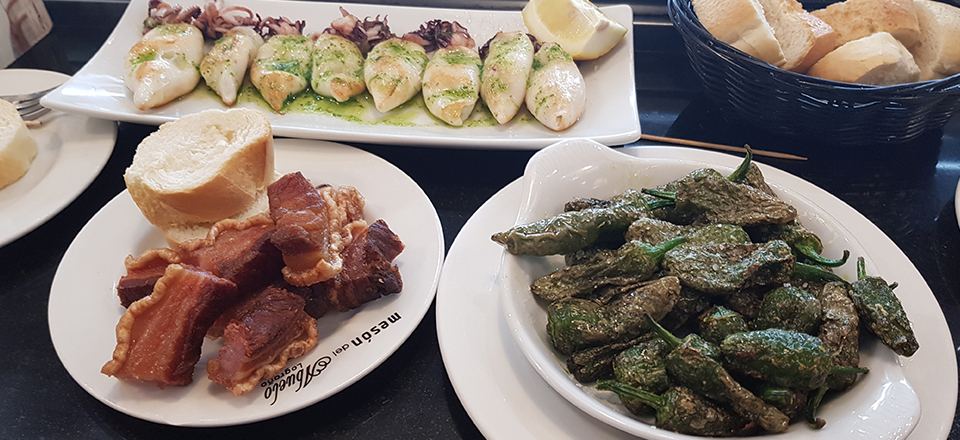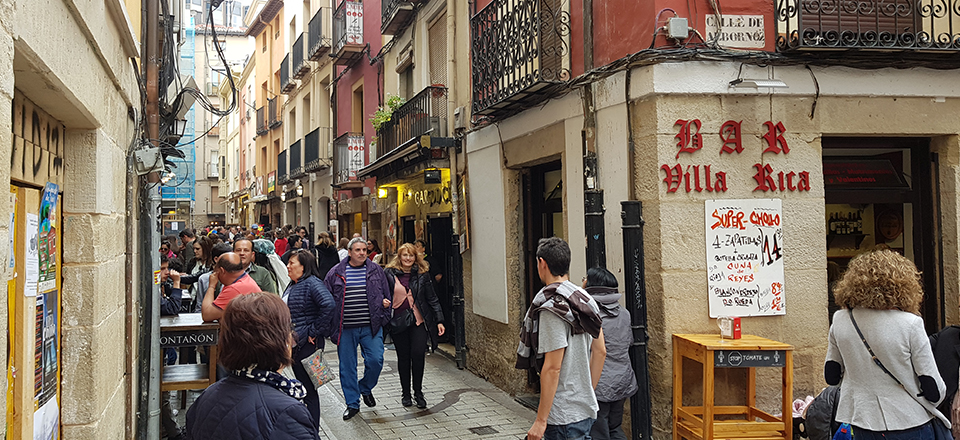 Oops…
We found Paella for dinner!