My Last Camino Day Walking is Tomorrow
I set out this morning from Arzua at about 7:45 and the day is very overcast and damp. Forecast is for rain this afternoon. But hopefully, I can reach my destination A Rúa before the rain starts.
The path is now really quite full with pilgrims as even more seem to have joined this section. I even had to step aside for a group of 20 Italian cyclists cheering as they sped down the hill behind us.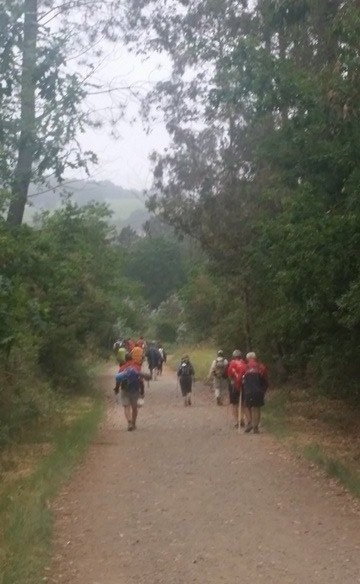 I expect, if all goes well, to reach Santiago by late afternoon tomorrow. But of course as my blogging queen Maybelle won't be getting any information posted over the weekend, you'll have to wait for news until Monday!
The Camino Journey vs Destination
I'm taking my time walking today, there's absolutely no rush.
Most of those walking around me seem to be walking with a great sense of purpose. Like they want to get to Santiago quickly or complete their journey fast.
I'm feeling slightly different.
Up until this point, we're now on Day 39, this has been very much about the journey, not the destination.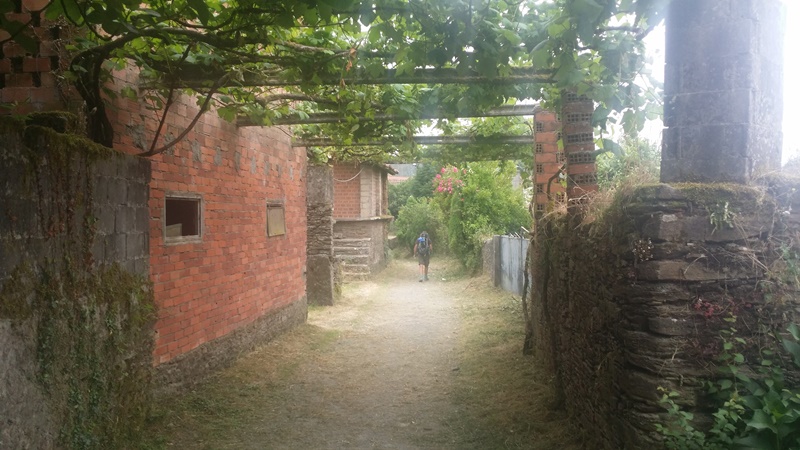 I've enjoyed each day for what it brings, in terms of contemplation, meeting people, and interesting discussions.
I never really thought about the destination at all, until last night.
What will I think and what will I feel when I arrive at Santiago and see the cathedral?
Honestly, I'm not sure.
For me it was never about the destination, but totally about the journey. A journey that has exceeded all of my expectations.
I'm sure it'll be a very emotional moment however, the first sight of the cathedral. Maybe even collecting my Compostela although it was never really about that.
I imagine my thoughts will turn to the future. And how I will apply the lessons that I've learned during this journey.
To me the journey I've just undertaken, is really just the first part. The journey from here on I think, and I hope, will be just as rewarding.
Arriving in Santiago, is merely a milestone, admittedly a very important milestone, but a milestone in that ongoing journey.
Seek and you shall find on the Camino
I've already had one coffee break this morning and it's now midday so I've been on the road for 4 hours. It really is time for a break, something to eat and something to drink. I saw a cafe up ahead just at the right moment.
But as I drew near, there was nothing but bicycles and young noisy men in lycra and piped music coming out of the cafe. Really not the kind of break that I wanted to have during the day!
I thought about it for a moment, I really needed a break. But then I pushed on. Four hundred meters up the road was a nice quiet little bar with a cafe serving fresh sandwiches and coffee. Just perfect. I'm just checking the map, it's another 4 kilometers to my next coffee stop and then just 2.8 kilometers for my stop for the evening.
On these longer walks, it's 18 kilometers today, I find it much easier to break it down into manageable sections with breaks. Starting the day knowing that you have to walk 18 kilometers is psychologically a little bit more difficult than knowing it's 4 kilometers to the next coffee, 3 kilometers to the next sandwich 🙂