Walking to Zubiri
The walk from Viscarret to Zubiri was really very pleasant even though it rained all day.
The final stage, I tried an alternate route, walking down the side of the highway which had been recommended as not being so steep and therefore would be easier on my heels.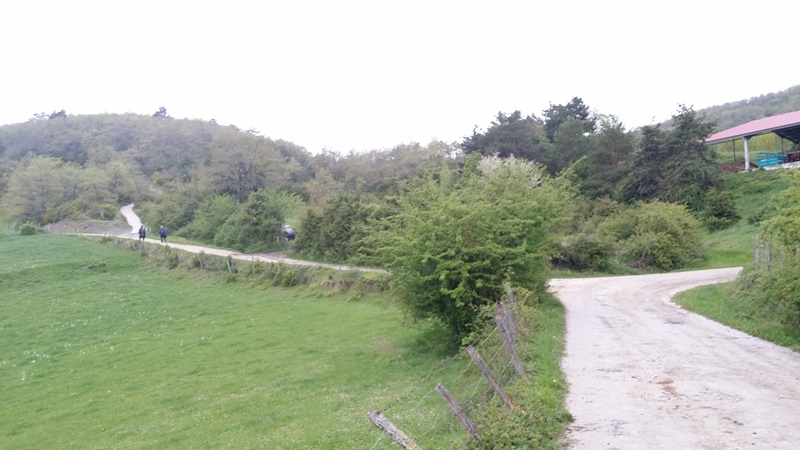 It was actually a bit scary walking down next to the traffic so I wouldn't advise that route to anyone.
So I arrived in Zubiri with fairly tired feet and quickly found the Casa Rural that I'll be staying in tonight.
It's a delightful place, only 24 Euro a night. A lovely lady who owns it unfortunately doesn't speak a word of English but makes up for it with her enthusiasm and hand gestures.
She was quick to show me around the whole property, the lounge room with Wi-Fi, the kitchen with the washing machine, and pointed out where I could get lunch, dinner and breakfast.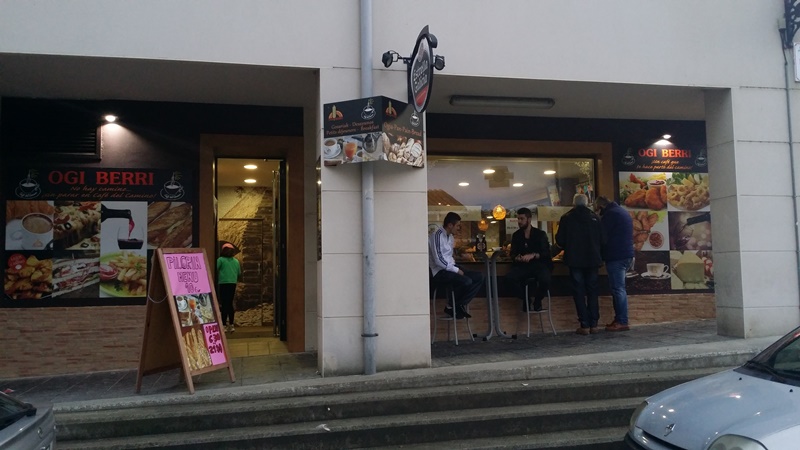 Zubiri is one of the main towns that pilgrims stop at, in most of the guide books, it's the end of one of the stages.
So Zubiri is very full of pilgrims, I would imagine at least two or three hundred. 
I'm sitting in an upstairs lounge area overlooking the main pathway coming into Zubiri, so I can see the weary pilgrims coming over the bridge over the river and into the town all looking rather puzzled trying to work out where they're going to stay.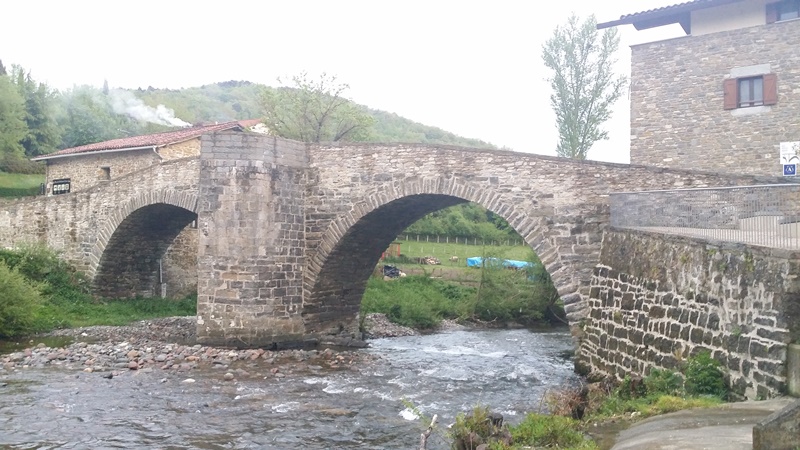 I saw the Aussie couple that I met in Saint Jean and we had a brief chat, and then they went off to find accommodation, maybe we'll meet up over dinner.
Whilst my feet felt really sore when I arrived today, a shower and some ice from my lovely host, has my feet feeling a lot better.
I think we'll try for Pamplona tomorrow, our first attempt at a proper distance, something around 20 kilometers.
I'm just gonna jump online now to book some accommodation for Pamplona, so that I can label my bag ready to go in the morning.
The evening in Zubiri should be interesting because there are so many pilgrims in town, regardless of where I eat, I'm bound to find new friends to chat with over dinner.
And I did.  And met them many times more in the coming weeks.   More familiar faces.