We're just on our way from Cruz de Ferro, which of course as always a very emotional part of walking the Camino Frances. Pat and I laid stones not just for ourselves but for family members as well. After spending a few moments there, we're on our way now down to El Acebo, so it's a very short day for us.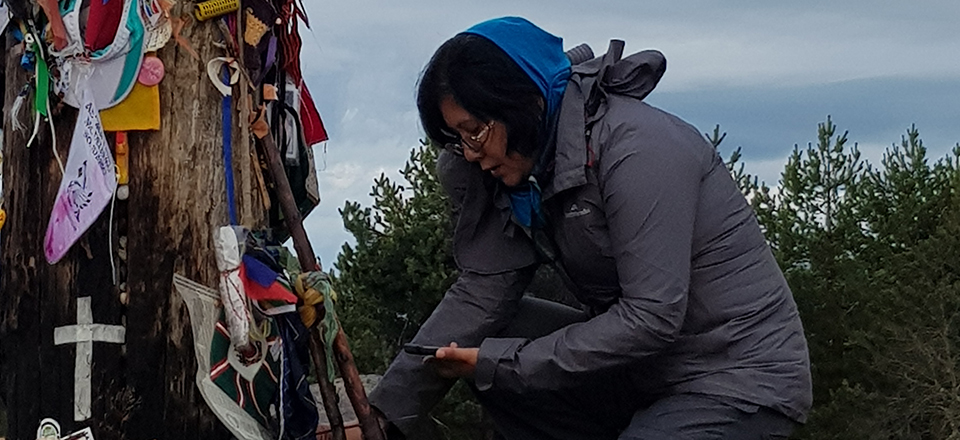 I didn't want Pat to have to walk the full descent down to Molinaseca in one day. I did that on my own three years ago, it very nearly ended my Camino. It's a very steep descent and really takes a lot out of your legs.
So what just happened?
As we were walking down from the Cruz de Ferro, Pat and I started talking about which are the short Caminos we might do at the end of this one. Because she wants to walk another Camino dedicated to her father, so that she can have a Compostela with his name in it.
We've been weighing up between the Inglés and the Portugués.
She then started talking about another long camino! It seems that Pat is now settling into the routine and more relaxed lifestyle of walking the Camino. And she's now even contemplating of doing another long one. I'd always had in mind to walk from the Puy, which of course if we ever to walk all the way to Santiago would be twice the length of the Camino Frances.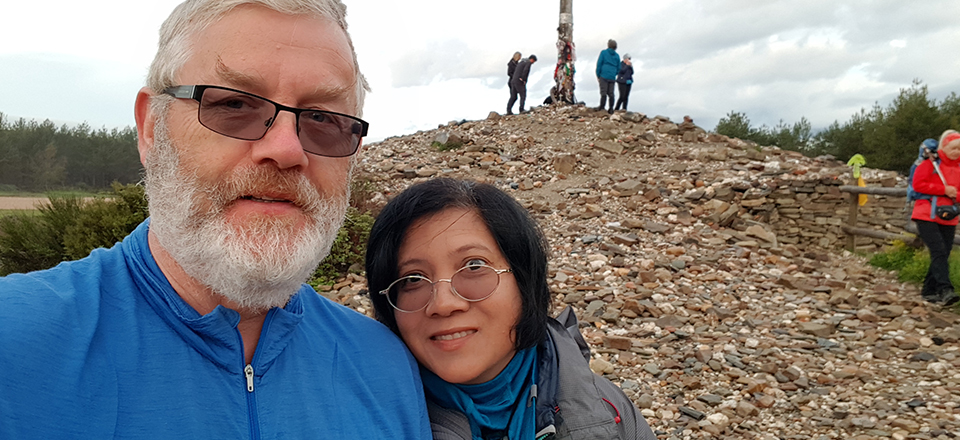 Pat actually likes the idea!
So it looks like we'll have to start doing ourselves a lot fitter and slimmer, if we're going to want to take one of that length.