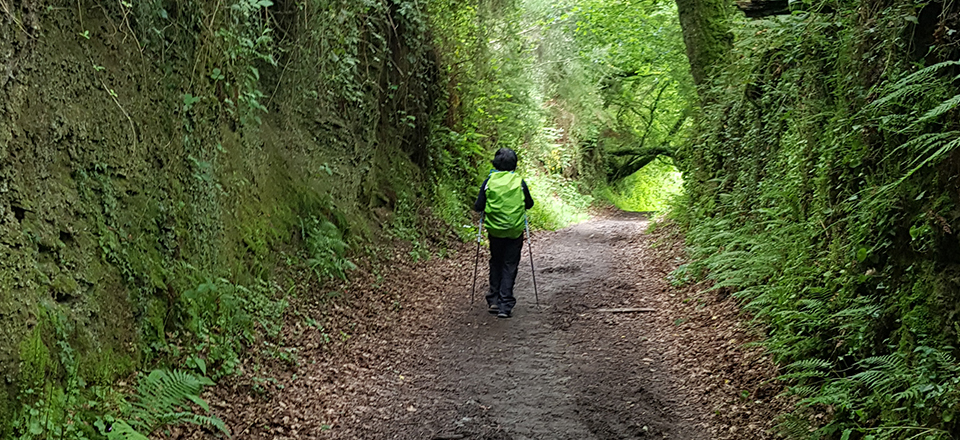 We were excited to get going this morning from Triacastela, as once we reach Sarria we'll be on the final leg.
I have been concerned about Pat finishing with the injuries she is carrying, but she has shown some true grit these last few days.
We were about 6 or 7 kilometers out of Triacastela coming down from San Xil on a new track, that is VERY steep in places. Had I realised, I would have taken the road…
We were almost down, when my left knee gave out!
I was now trailing behind Pat for a change. Another dose of ibruprofen kept me moving, but after a lunch break at Pintin things were not looking good. The knee was swelling and seizing up.
So we taxi'd the final few kms into Sarria in the hope of finding a Fisio… But no luck. All booked out.
We have just re-jigged all our accommodation bookings to try to keep the remaining days to around 15-17 kilometers. (Always seems to happen to me on the last stretch).  I'm now armed with some elastic knee supports and higher strength ibruprofen.
Hopefully we will still make it…
Watch this space.
If the wheels fall off…all good. Maybe my Camino is really supposed to be about supporting Pat to finish hers.