Last night in Nájera we tried an albergue, although it was a private room. It was a nice change, and I think we both came to the conclusion that pay a little bit more for a casa rural or small hotel is worth it for the additional privacy and peace and quiet.
Though it was nice to sit with the other pilgrims, eating our take away Chinese!
Opposite the albergue we had found a nice cafe the night before, that serves breakfast at 6. So we were able to get in there and get some bacon and eggs to start us up for the day.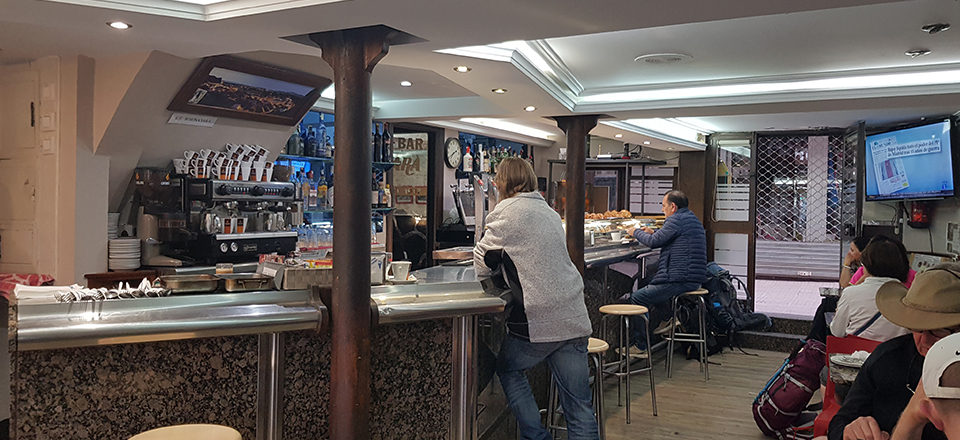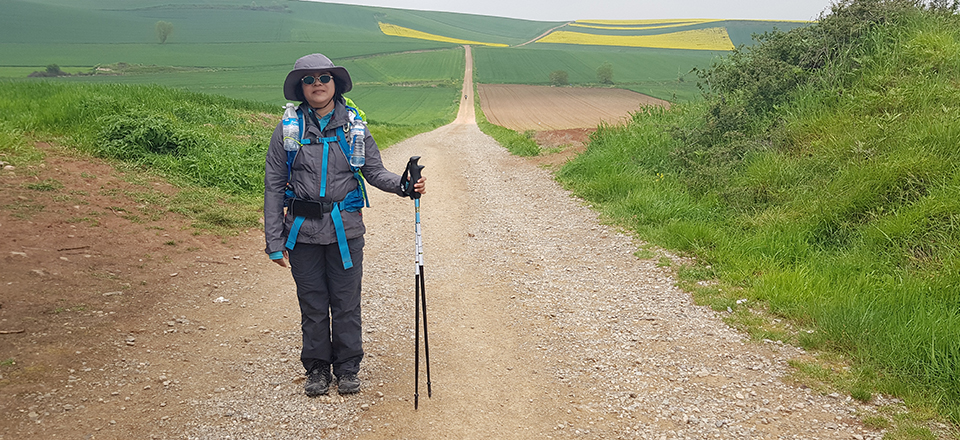 After the initial climb out of Nájera, it was a lovely countryside and great views. After the steep uphill climb, we came to Cirueña. Cirueña is a rather strange village. My understanding is that it was built as a resort village adjacent to the golf course, but sadly this was the time of the economic crisis, and none had actually came to buy any of the houses. It rather had a feeling of a ghost town, or an evacuated town after a nuclear disaster!
We dropped into the golf club for a tapas lunch, and then made our way into Santo Domingo. Santo Domingo is one of those towns, where you can see it from 6 kilometers away. So it seems to take an age to actually get there.
This was a stop where we wanted to spoil ourselves a bit. So we actually stayed in a parador right next to the cathedral, which was very nice. This time I made sure to take a tour of the cathedral, and this is the cathedral with the story of the chickens.