A Trip to Muxia
After 36 hours relaxing and contemplating in Santiago, I thought it was time to visit the ocean.
I had planned to walk to Finisterre after Santiago, but unfortunately time has run away from me and now I have to resort to a bus.
I couldn't leave this journey without a visit to what is for many pilgrims, the traditional end of the journey.
I had the choice to go to Finisterre or Muxia, I chose Muxia, thinking that it might be quieter, being a small and less visited town. I took a bus from Santiago which only takes an hour and three quarters to get there. I have to say I slept all the way.
On arrival in Muxia, all of the pilgrims on the bus climbed down somewhat sleepily, and stood around wondering what to do next. Muxia is not exactly well sign posted, and it's not abundantly clear where the main pilgrim attractions might be.
Muxia
But after a moment, almost like migrating birds, the pilgrims knew where to go.
They headed west to the sound of the sea.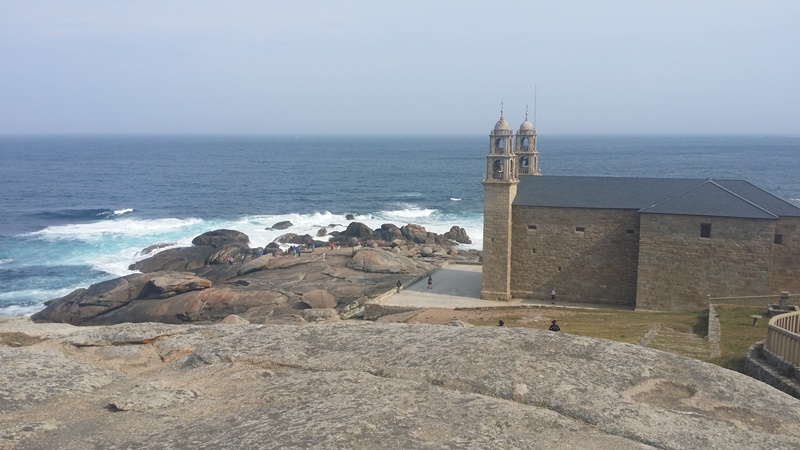 As I arrived at the small church right on the rocks of Muxia, it was just what I expected and had hoped for.
The immense feeling of calm and peace, and Yes, this really does feel like a much more fitting end to my Camino journey.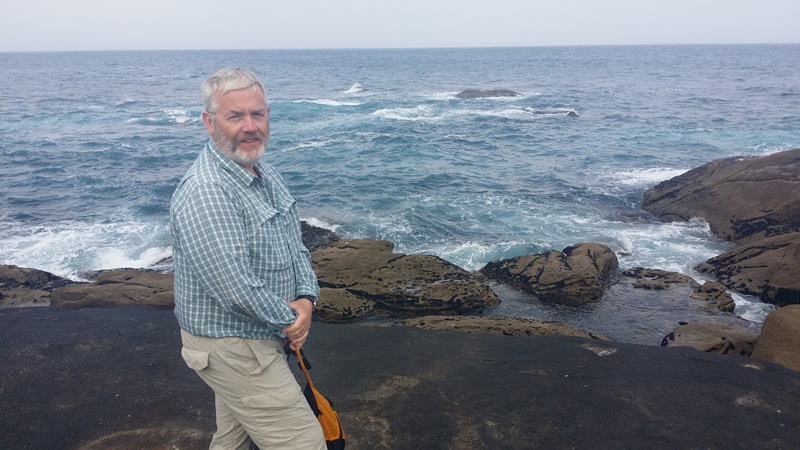 There are about 20 other pilgrims here, taking photos, sitting in isolation on a rock and contemplating. It was really a nice place to just be able to sit and think.
I now feel much more comfortable going home, I don't feel that there are any loose ends.
Now to find something to eat on the way to the bus back to Santiago.
Some Final Camino Thoughts
Just before I left the rocks of Muxia, I started to reflect on the journey and what it had meant to me.
I had set out in the hope of a physical, emotional and somewhat spiritual journey, and that's exactly what I got over 40 days.
I talked to many people about whether they would repeat this journey and likewise I've been asked that same question. At this stage, I don't think I would. Why, you might ask?
Why do this again?
This journey has been so special and so unique, I don't think it could ever be repeated, and any other would only just come out second best.
I've also talked to a number of people who seemed to be on the same wavelength, in terms of what the journey meant to them.
For me, this was time out to reflect on life, what's important, and my priorities going forward. And I've managed to do that over and over. The task now will be to make sure that I actually put in place some of those new directions and attitudes.
I've also been reflecting on what makes this journey so special.
Why can't people just walk 800 kilometers in Australia or the US and reflect on their lives and their spirituality?
The Camino is a Very Special Place
This place is very special. This is not just a walk. For those with an open heart and an open mind, this is a true pilgrimage.
You're walking in the steps of literally millions of pilgrims who've gone before you across historic landscapes through hundreds of years of history in a country that if not now, has in the past been deeply religious.
I don't think this kind of journey could really take place in any other way. It truly is a physical, emotional and spiritual assault course at times.
If by following and reading this blog I've sowed the seed of thought in your mind, that you might also undertake a journey like this, then that's great.
I wish you the best and hope that your journey is as fulfilling as mine has been.
Buen Camino….. 🙂