A very short walk today, only about 9 kilometers. But we wanted to have an easy day so that we could take in the church of Santa Maria at Eunate. It was a very pleasant walk across farmland to get there, but just as we arrived two tour buses turned up. Talking to the lady in the ticket office, she was saying that it's always very busy there and that we would be very lucky to manage to get in between tour groups.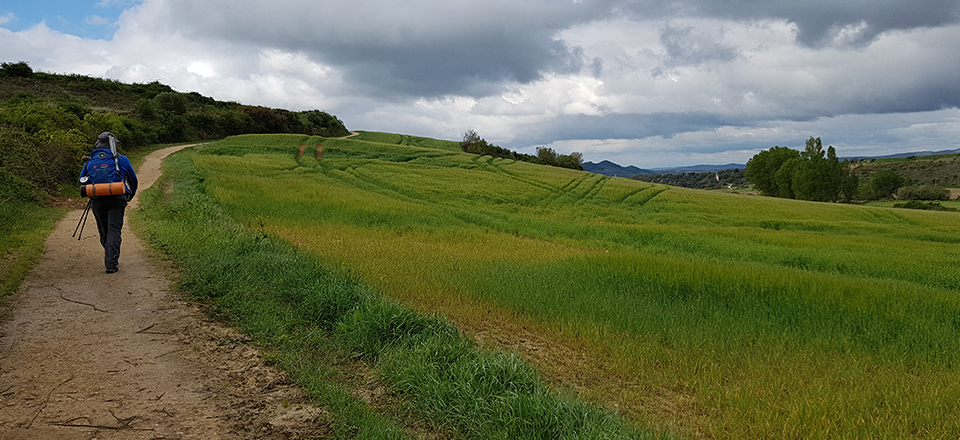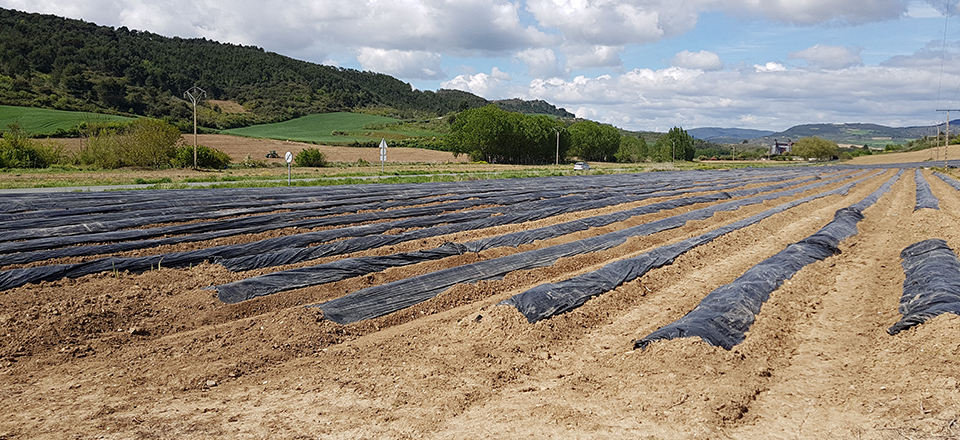 But we spent almost an hour wandering around the church and marveling at the structure and the atmosphere inside the church.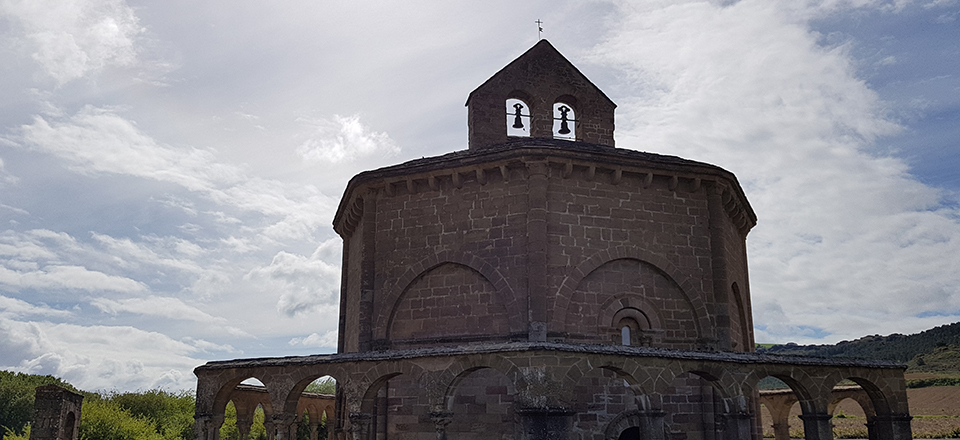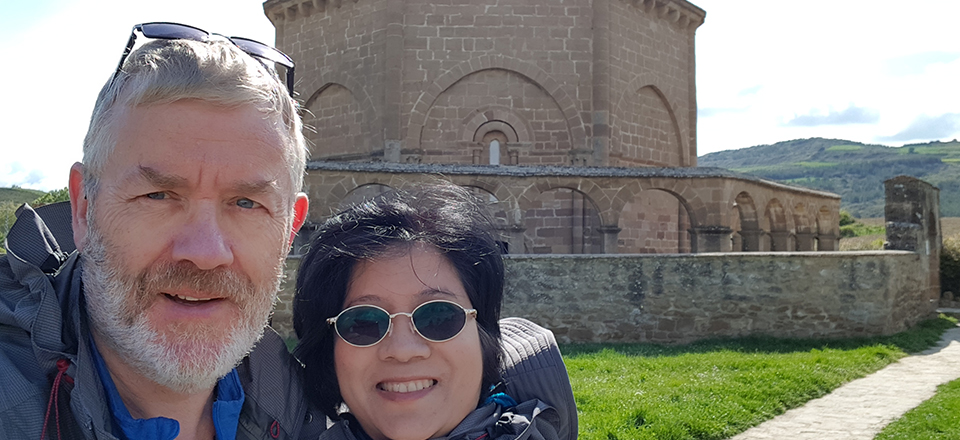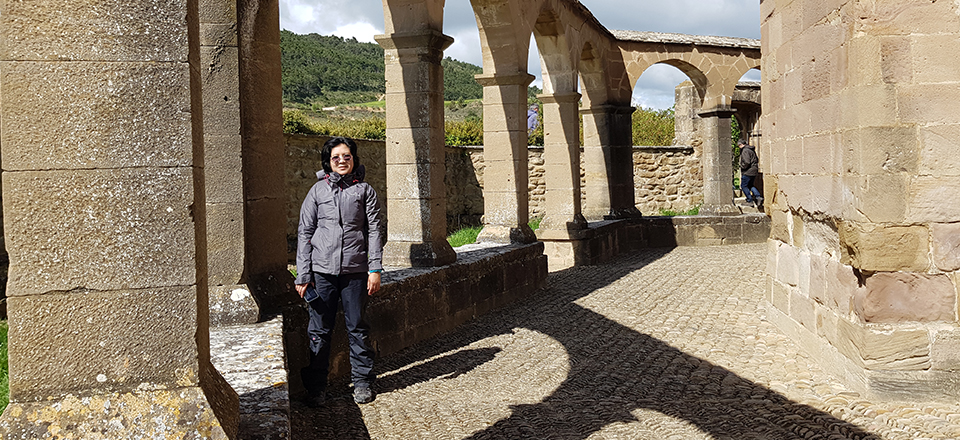 And then finally we head off over the hill for our short trip to Puenta La Reina, in the hope that we would arrive not too late to get another menu del Dia.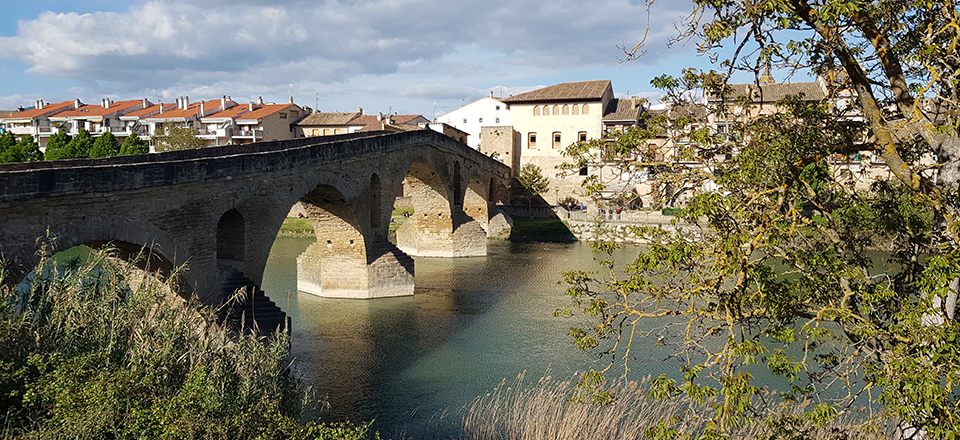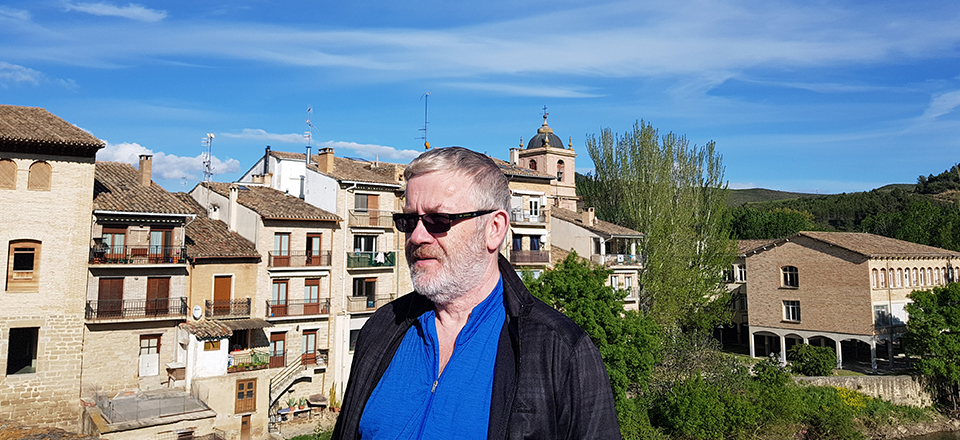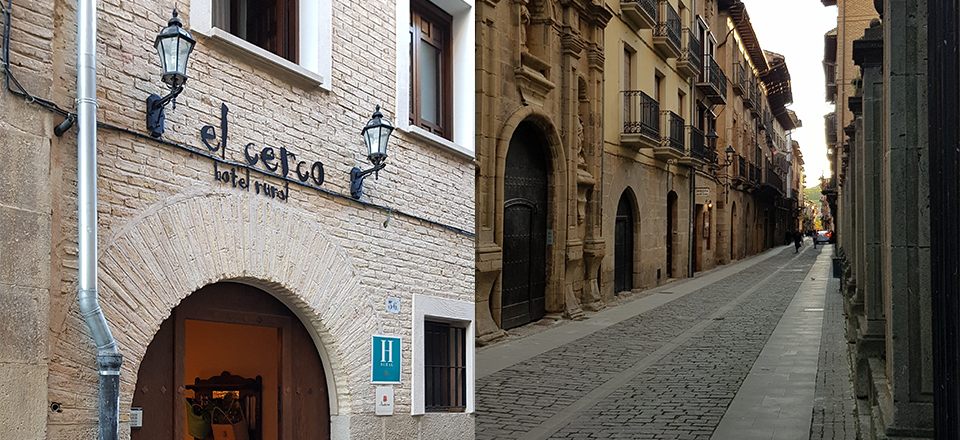 Arriving in Puenta La Reina, we checked into our hotel and then immediately went and searched for the menu del Dia. The menu del Dia, of course, is the type of meal that was recommended to us, that is slightly better quality, no, in fact much better quality than the pilgrim's menu, but only slightly more expensive.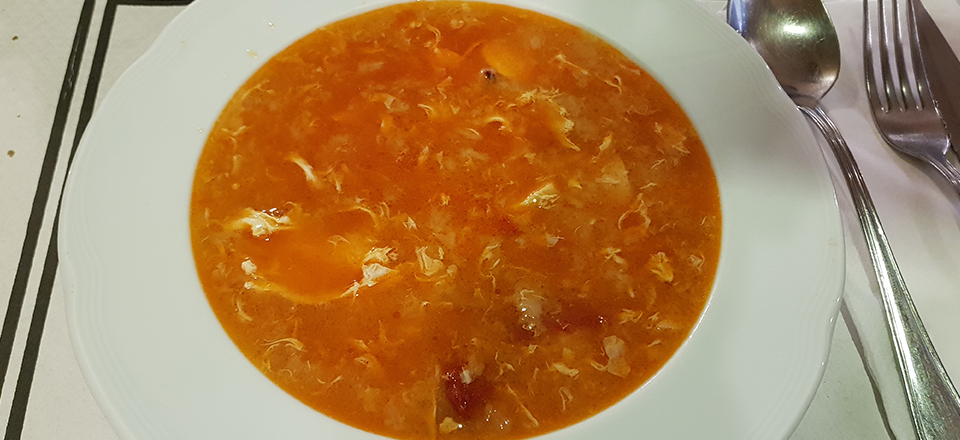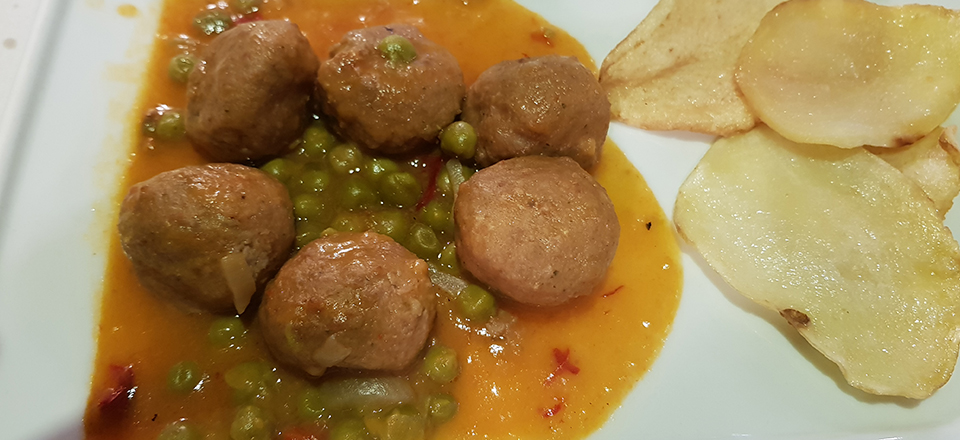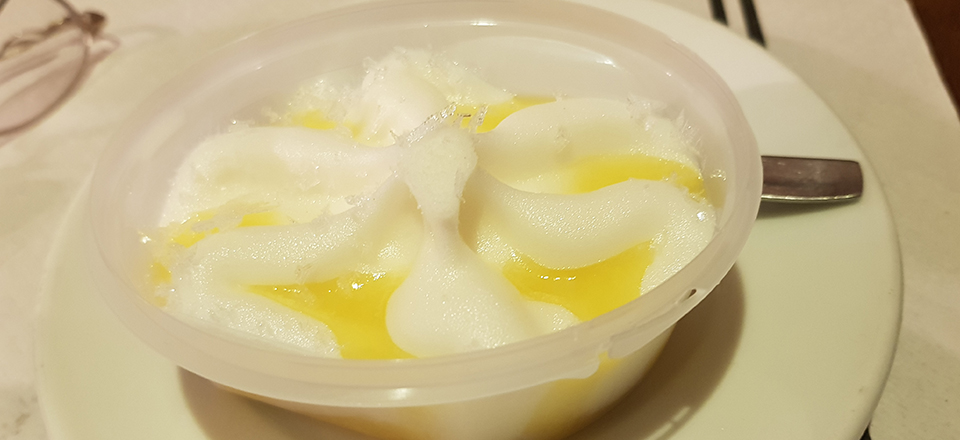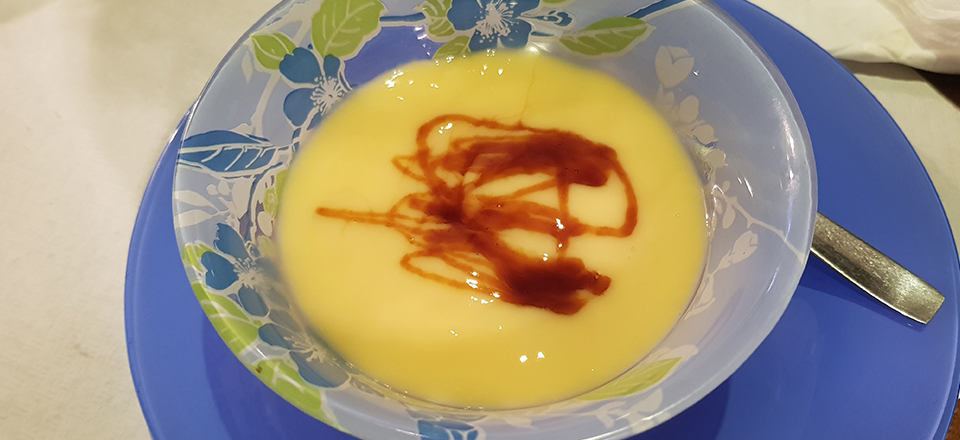 Because it was May Day, a lot of the restaurants and bars were closed and a lot of the locals were out enjoying themselves.
We managed to find somewhere that looked like it had a really good menu del Dia but tables were extremely limited. We found ourselves waiting for a table with a Spanish couple and agreed to share the table. So our lunchtime menu del Dia actually turned into a very interesting discussion, as the Spanish couple spoke no English whatsoever, and of course our Spanish is fairly limited. But no matter, we enjoyed the meal and shared some interesting stories. We found out that the gentleman was now on his 12th Camino!
Tomorrow we will set out on our first longer day. That is a day of a complete stage. This one will be from Puenta La Reina to Estella, which is just over 21 kilometers. So we'll aim to get out early and have plenty of stops along the way.
Of course, this is quite a short distance, or even maybe an average distance, for most pilgrims. But for us, with our current injuries, 20 to 22 kilometers is likely to be as much as we can manage. So it will be interesting to see how the day goes.