From Roncesvalles to Viscarret
Crunch, Crunch, Click, Click. Crunch, Crunch, Click, Click.
That's the only sound as I'm walking towards the next village as my boots and poles hit the gravel track, interrupted now and again by the noise of another stream around the bend with little stone bridges over them for crossing.
Off in the distance, I can hear church bells now, that's probably the next village, Espinal.
I hope they have a café. I think I'll probably stop for a break there, there's no rush today, I'm not going too far so I think it's time to take it easy.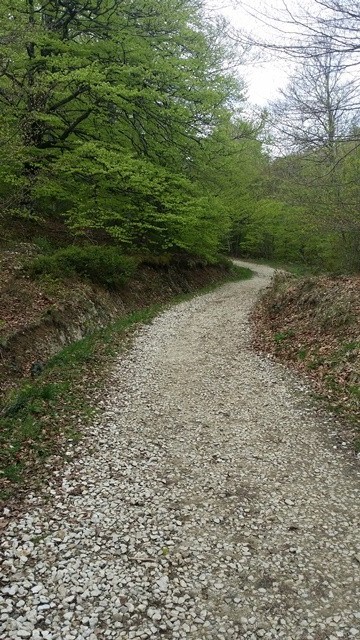 P.S. And if Doug Fitz is reading this from the forum, yes Doug, I know it's really Crunch, Click, Crunch, Click, please don't criticise my poling technique but give me a bit of artistic license. 🙂