Walking from O Cebreiro to Triacastela
I'm just walking along the ridge line from O Cebreiro to Triacastela.
As always, walking at this time of the morning is very pleasant, the sun hasn't risen yet so it's not too hot, the air is quite cool, and all I can hear is the tweeting of the birds.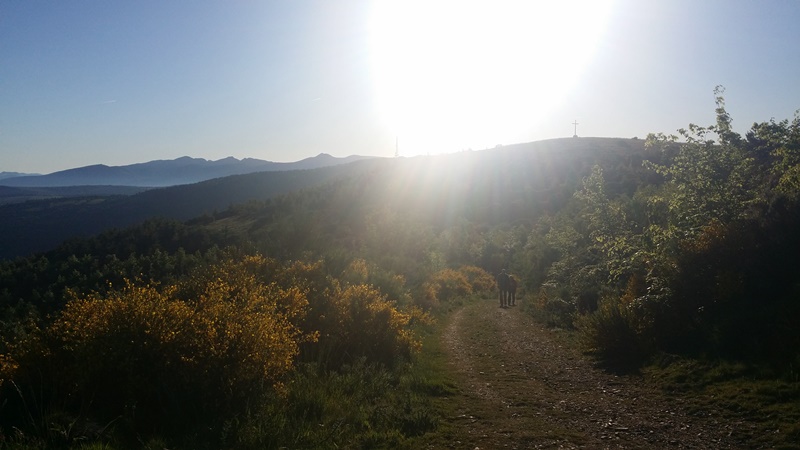 I almost have the path to myself, because I think a lot of pilgrims left quite early.
The views are breathtaking. I'm stopping to take photographs and videos.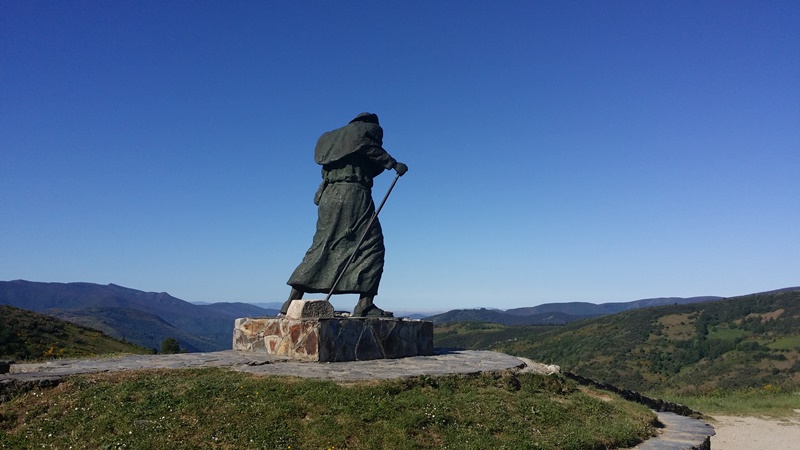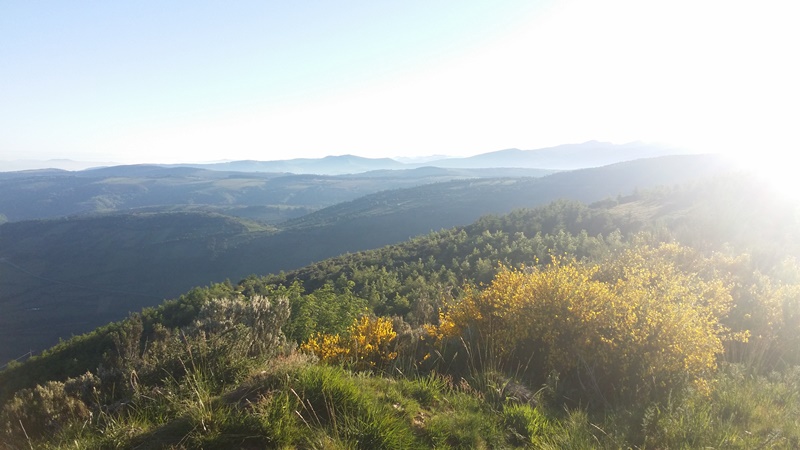 But I'm reflecting on the rest of this journey.
I mentioned to someone yesterday that I was actually ready to go home. I think they misunderstood the comment to mean that I was disheartened with the journey and no longer enjoyed it.
That's not really true. I'm enjoying the walking and I'm still enjoying the journey. But it's actually become rather routine now. I think for me the first three weeks were the most enjoyable and the most exciting.
There was the initial stage of overcoming the physical effort. And then relaxing into that almost zen-like state, when I was just spending my days reflecting and contemplating. That part was the best part of my Camino.
Now it just seems like a long walk. But a very enjoyable long walk. I'm still almost waiting for another phase to develop, but maybe that's it. I'm also in a strange way, looking forward to the section from Sarria. Initially, when researching the Camino, I thought that I really wouldn't like that stage at all. Because it would be really crowded and a lot more noisy.
But now I'm actually reconciled to the fact, that it will be just a different Camino. And I look forward to what new elements I might discover during that stage. But for now, I'm just having a very pleasant walk along the hilltops, through the forests, to the sound of the tweeting birds. And really, isn't that enough?
Afternote
Perhaps my Camino has become less inspiring, because of my heightened level of injury over the last few days? Yes, this might be it. Perhaps that has become too much of a distraction.
For these last few days into Santiago, I know that I just have to accept what injury I have, and deal with it! So I will try my best efforts to almost ignore it. And enjoy the moment. After all, there's very little I can do now, I have medication, strapping, compression socks. There isn't really much more to do. So I might as well enjoy this journey as much as I can.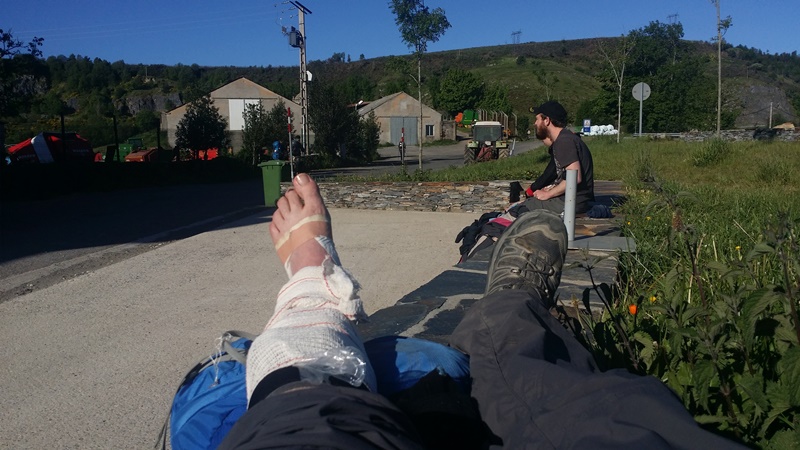 Downhill Camino Walking Tips
A lot of the section today is actually gradually downhill, which for many pilgrims, me included, is the worst type of terrain. The reason being it puts a lot more pressure on your joints and because you're stepping downhill, there's a tendency to land on your feet harder and jar your legs and ankles.
So for me, I have to be especially careful on the downhill sections.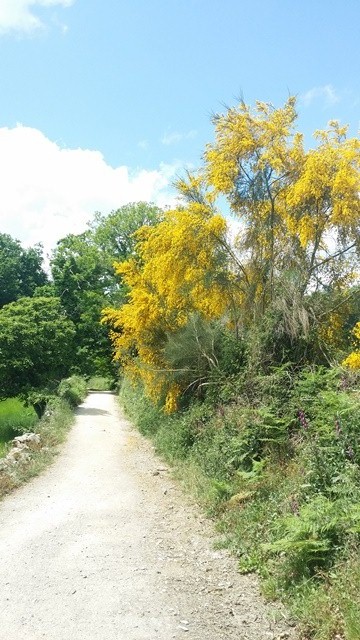 If you suffer from ankle pain or shin pain or knee pain, this technique might help you.
I lengthen my poles slightly and make sure that they're well in front of me with the weight being taken purely on the straps. I'm probably putting 15-20% of my weight onto the poles, using them to break my momentum, rather than my knees.
I also take shorter steps, and make sure that I tread very lightly so as not to cause jarring up through the joints.
This might sound rather weird, like you're almost tiptoeing down the hillside, but it is actually quite effective, and takes a lot of the jarring and pressure off the joints.