An Early Start from Hornillos
I felt like an early start today, so I actually woke up at 5:30. By the time I had packed, done my stretching exercises and had a tasty breakfast I was on the road by 6:30.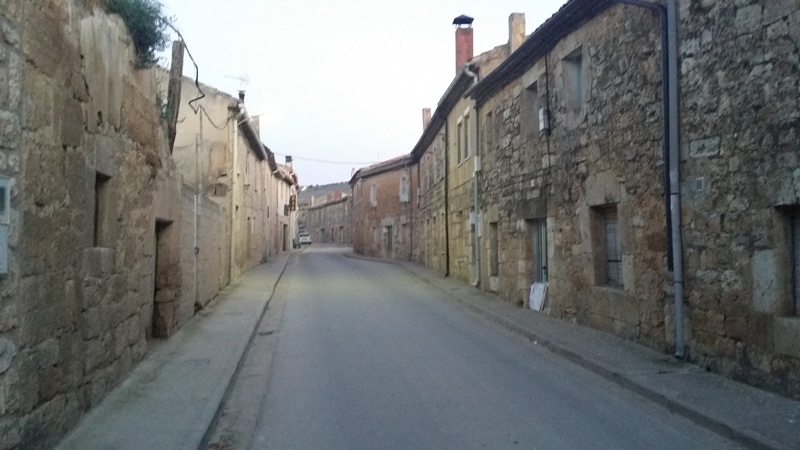 It's quite chilly at this time in the morning, but I'm sure within 10 or 15 minutes I 'll have warmed up enough, to start eating my egg sandwich that I made the night before, that is warming up in my pocket.
The village seems asleep at this time of day, but then these country villages seem asleep at most times of the day!
Hornillos
The only sound in the main street of the village is a group of four pilgrims up ahead of me talking noisily, their voices echoing off the walls of these old buildings. Guess what country they're from?
I look forward to another great day of walking, there isn't a cloud in the sky, it'll probably be quite warm.