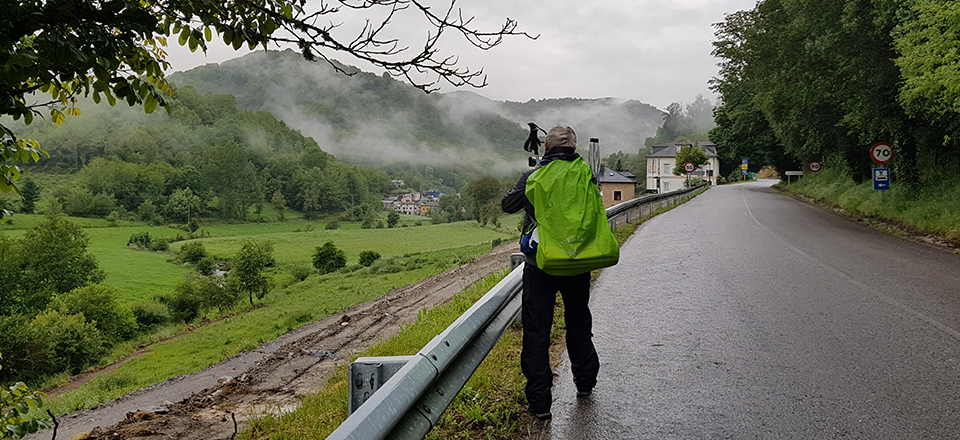 Ever since my first Camino in 2015, when I sustained an injury during training, I've been with the view that the Camino really needs some minimal training. I suppose this was based on the fact that I managed to finish that first Camino in 2015 from to Saint Jean to Santiago and had a trouble free short Camino with Pat in 2016.
A couple of things are probably changing my thoughts about this. First off, there's a great video on YouTube by an English guy. He talked about the bathtub curve and how a lot of people turn to get injured at the beginning of the Camino and then they're settling to it when they get at the end because basically they probably get used to it more by now. I'll try and find the link to that video and add it here, because he talks a lot of sense.
I suppose I always had the attitude that as long as I do some practice walks and then start off the Camino very gradually, that I'll somehow build up stamina and fitness as the Camino unfolds. But I think that guy's video makes a lot of sense and I think our experience in this Camino tends to bear that out. I think what brought it home to me was the climb from Vega to O Cebreiro yesterday. It should have been easier than the first day from Saint Jean to Orisson, but in fact I found it a lot harder. It was not as high an ascent. It was 500 meters, not 800. It was over a similar distance, 8 kilometers. So in theory, it should have been easier than day one from Saint Jean.
Maybe because a couple of the sections were particularly steep, particularly the one just before La Faba. But certainly my legs did really struggle getting up that one. So I think for the future Caminos, my theory to start slow and train as you go may have to go out the window. I think if it certainly is going to be a long Camino, some weight loss and leg strengthening prior to going will certainly make the whole Camino a lot easier.