Following our hilarious visit to the physio, we thought it best to start off with a short distance, to see how Pat's feet and legs would hold up.
The 17 Kilometers along the Roman road to Calzadilla, didn't seem like a smart idea.
So, unfortunately, we made the decision to skip forward to Calzadilla and just do a test walk of 6 Kilometers today to Ledigos where we have a booking.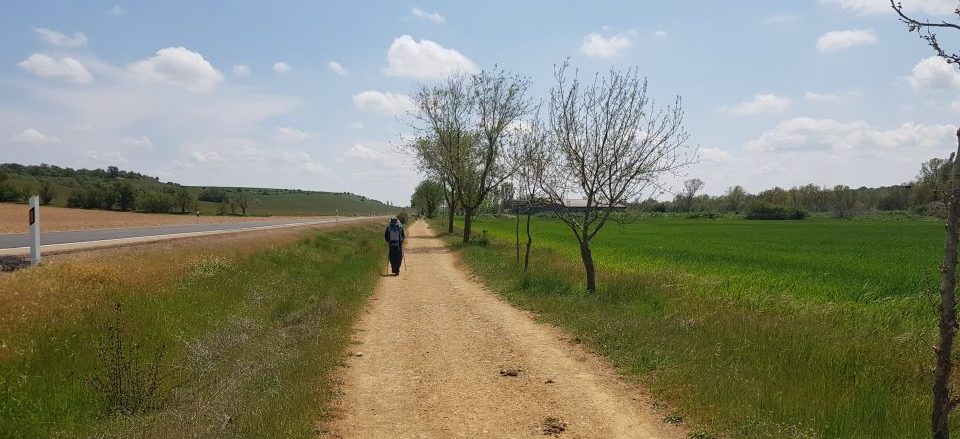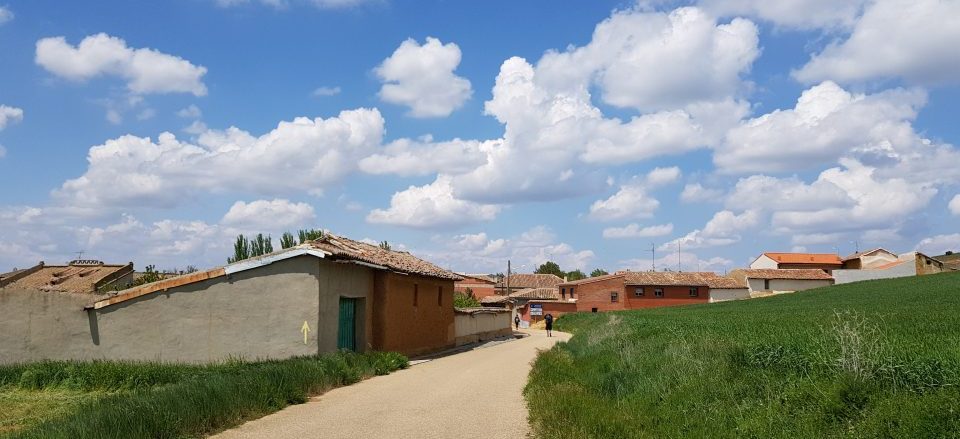 It's interesting the different advice you get for treating Camino related ailments.
The physio last night took one look at our boots and said these are too heavy, this part of the Camino is very flat, and you don't need all that ankle support and extra weight.
So we had a look in shops in Carrión last night, for some trail runners. But we couldn't really find anything that is comfortable as our boots.
So what are we trying today, is walking with our boots but not lacing up the top eyelets and keeping them fairly loose.
Up until this stage Pat has been reluctant to use painkillers and anti-inflammatories to manage her foot problems.
But 3 Kilometers into the walk today she needed to stop and take a dose of Ibuprofen. I think she'll just need to accept, that a couple of doses of Ibuprofen per day are really going to be the only way that she's going to continue walking.
We'll walk 16 kilometers tomorrow walking into Sahagún, and gradually try to build back up to 15 to 20 kilometers a day.