Nearing Hornillos on the Meseta
I'm probably not far from Hornillos now, steadily climbing over the hill that I know comes before the village. It's one of those hills that gently rises and you think you'll come to the top, only to find another gentle rise before you as you come around the bend.
A Thirsty Tired Pilgrim!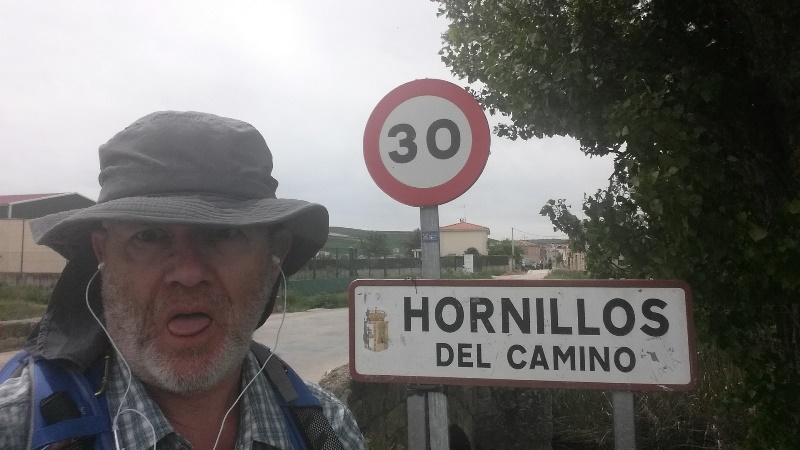 I see a few pilgrims on this part of the track and 1 or 2 passing me by on bicycles. Other than that it's a fairly isolated walk today, which suits me fine.
This section over the hill is an old Roman road which sometimes I find quite difficult underfoot. But gazing down on my feet as I plod plod plod, I can see the footprints of earlier pilgrims cast like concrete in the dark red clay.
I wonder how long ago they passed, when this track was probably quite muddy, days ago, weeks ago, who knows.
Happy Peaceful Camino Thoughts
I just paused to record some thoughts on the top of the hill prior to Hornillos.
I don't know why, but I just checked my email to see if there's anymore comments on the blog.
Someone had commented "Happy and Peaceful thoughts over the meseta".
I think it's time to change the mood. Let's put on 'The Way' soundtrack and see if we can actually generate some happy and peaceful thoughts on this final part of this section.
Is walking the Camino Selfish or Not?
Some days like this when I'm walking alone, I think I sometimes start to think too much.
The Question I'm mulling over today again is whether this journey is a selfish one or not. The Question I was pondering before.
On one hand it certainly does feel that.
But then I think, that sometime in our lives at least, we need to make a journey like this. It's a kind of cleansing. A chance to think and ponder.
At times I think I've led much of my life in the service of others. I probably have earned a bit of a break.
But then I reflect on the fact that I've been very selfish at times in my life as well.
Maybe the answer will be revealed in the coming days or weeks. Maybe this is the question I need to ponder.
I finally arrived in Hornillos still pondering that question and I find playing some music while I'm thinking really helps.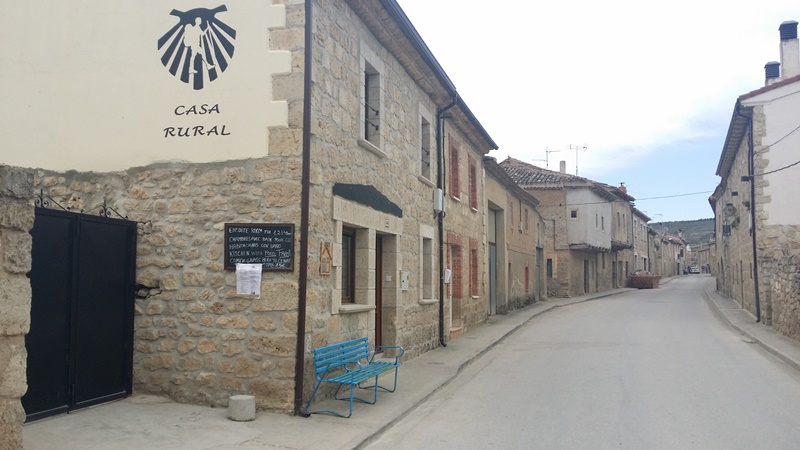 It seems almost like some form of conduit to help the thinking process, when you put on some music that you really connect with.
So it looks like I'll be pondering this question a little bit longer, but I'm starting to suspect there is an even deeper question sitting behind this one.
But I'm not sure I'm ready to share that on the Blog just yet.  🙂